Last Updated on July 17, 2018 by admin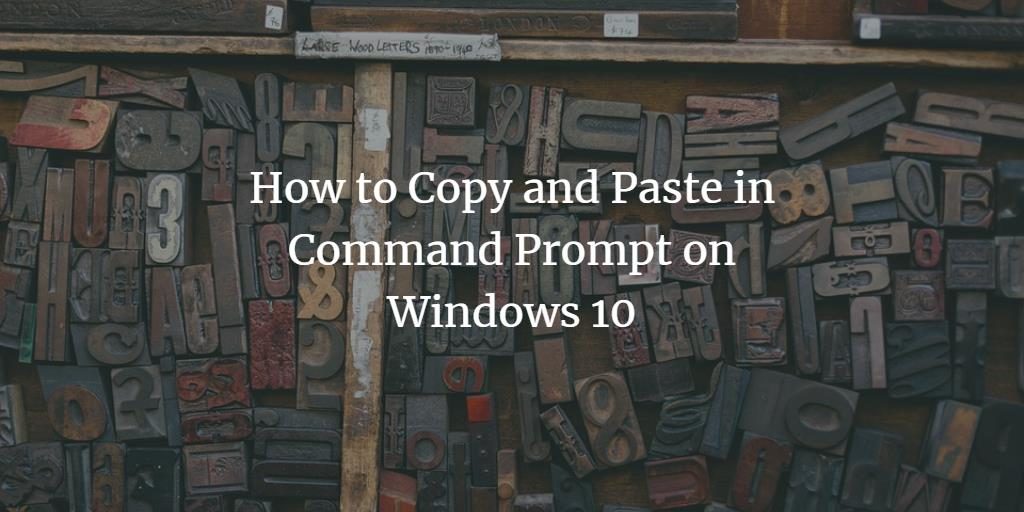 You are often required to copy or paste the words in the command prompt using keyboard shortcuts. If you want to do this, you are required to enable the keyboard shortcuts first.
This tutorial will show you how you can use this feature to copy or paste in Windows 10.
Copy and Paste in Command Prompt on Windows 10
1. Open command prompt either by clicking simultaneously windows key + R  and then type cmd and hit enter or click windows key and then type cmd and when a Command Prompt pop-ups, click on it.
2. Right-click on the title bar of command prompt windows and then click Properties.
3. Uncheck "Use legacy console (requires relaunch)". This will automatically check "Enable Ctrl key shortcuts".
4. Click OK.
That's all. You can now copy and paste the text in command prompt. Use CTRL + C for copying and CTRL + V for pasting. Select the words either by using the mouse or by using right shift and left shift.