Last Updated on April 18, 2021 by admin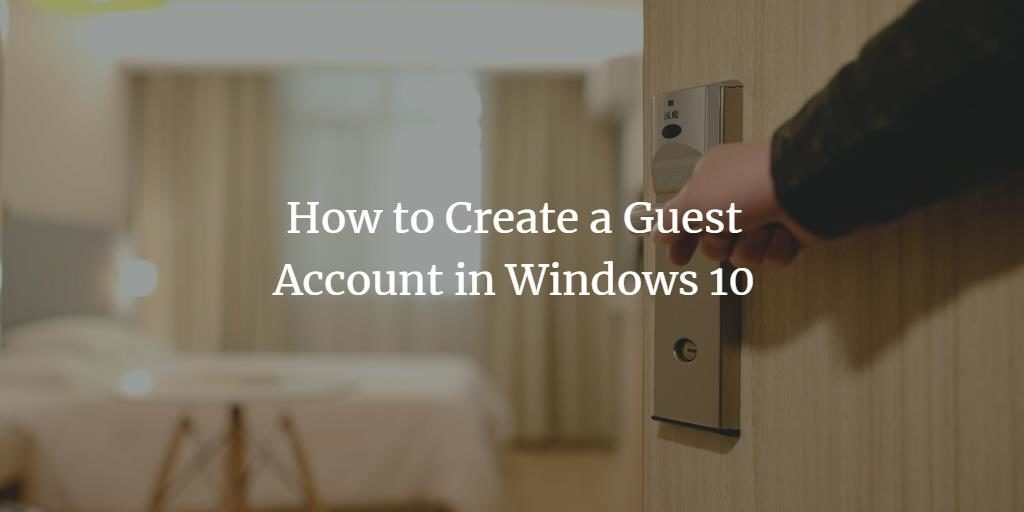 We all have to share our PCs with others once in awhile. Creating standard accounts for family makes sense, as you can trust them not to meddle with your data and settings. But if you've got to share your PC with someone you don't know that much you definitely need a guest account. Guest accounts grant access with restrictive use. Guests can use your PC to access the Internet or run applications etc. however they won't be able to access your private files, install new apps or make changes to your system settings.
Creating guest accounts has been pretty straightforward in all earlier versions of Windows. But here's the letdown. For reasons unknown, Windows 10 removed the option to create guest accounts from the Control Panel. We realize how handy the guest account feature is and want to help you keep your system safe and secure.
You'll be able to find tons of articles serving you with workarounds to the problem of un-hiding the guest account creation option by changing group policy settings or using the Control Panel. They actually don't work and you'll end up being forced to login with your own account. We suggest you don't waste your time on them and jump directly to our suggested solution.
Create a new user account and assign it to the guests group
So here's a workaround you can use to enable the creation of guest accounts on your PC. It'll work exactly the way the usual guest accounts work so you've nothing to worry about. Just follow the steps below:
Step 1: From your Desktop, click on the Windows icon and launch the Command Prompt as an Admin
Step 2: Click on Yes to continue running the process
Step 3: In the Command Prompt window, type in the following command and run it by pressing Enter
net user Visitor /add /active:yes
*You have to use the account name "Visitor" here as the term "Guest" is reserved.
Step 4: To create a blank password for the visitor account, press Enter two times when prompted for a password
Step 5: Now you have to remove this account from the Default users groups so type in the following command and run it by pressing Enter
net localgroup users Visitor /delete
Step 6: To add the visitor to the guest group, type in the following command and press Enter and you'll be done
net localgroup guests Visitor /add
Step 7: You can switch to the guest account by going back to your Desktop and clicking on the Windows button followed by your own username and then on "Visitor". The visitor account will also be available on your login screen
Wrapping it up
You've learned a great workaround for creating a guest account – A workaround that actually works. Now you can safely hand over your personal computer to a guest or visitor without being concerned about the guest accessing files or settings that he shouldn't be able to.