Last Updated on November 20, 2018 by admin
All of us know that the Nearby Sharing is indeed a very useful feature provided by Windows 10, which lets us share our files, documents, images, links etc. with the nearby devices or user accounts without even having a physical connection between the two devices. In this article, we will explain to you the method through which you can disable the Nearby Sharing in Windows 10.
Disabling Nearby Sharing in Windows 10
In order to disable the Nearby Sharing in Windows 10, you will need to perform the following steps:
Type settings in the search section of your taskbar and click on the search result in order to launch the settings window. The newly opened Settings window is shown in the following image: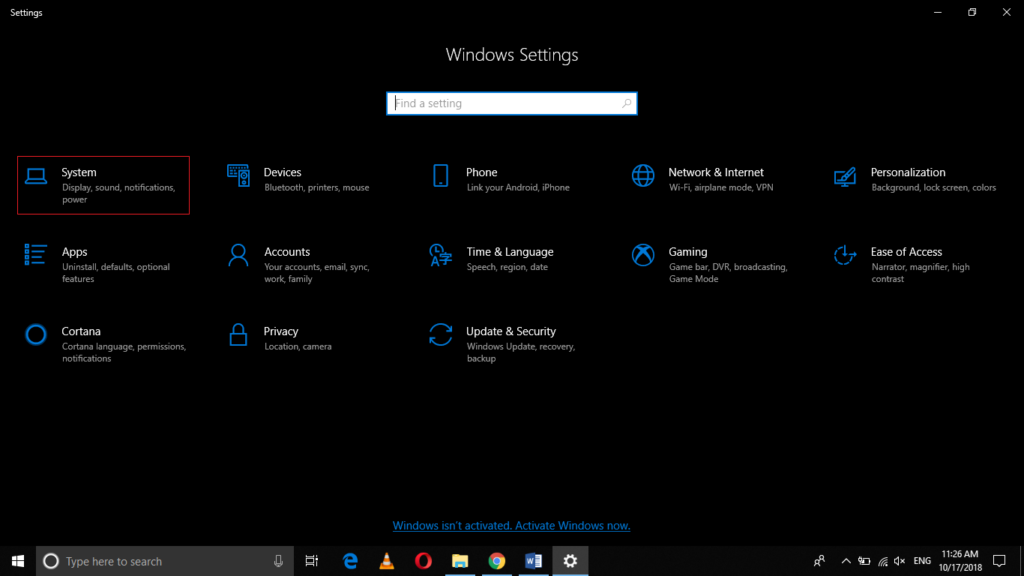 Click on the System tab as highlighted in the image shown above.
Now click on the Shared Experiences option as shown in the image below: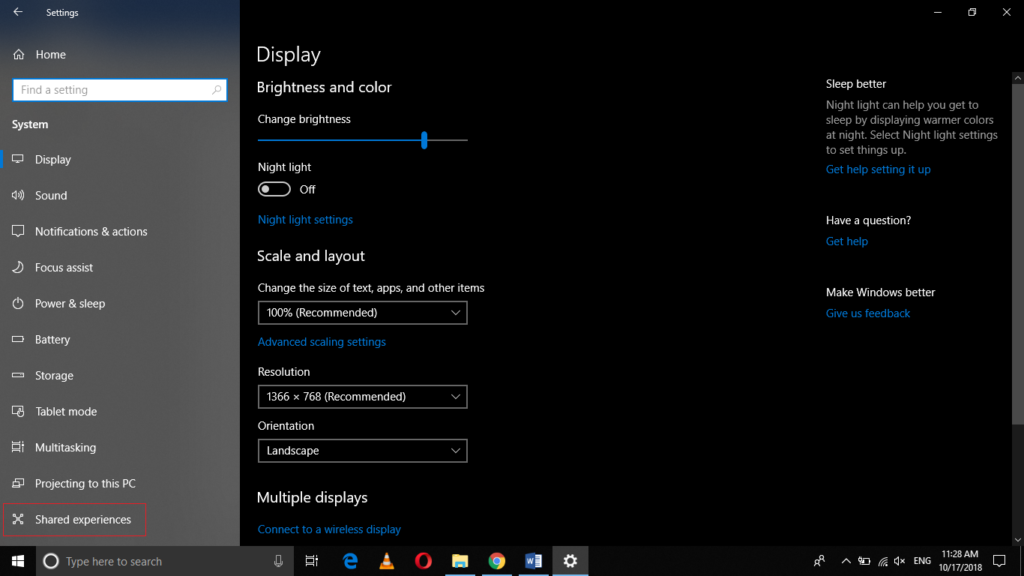 Finally, turn the toggle button corresponding to the field of the Nearby Sharing to the "off" state as highlighted in the following image: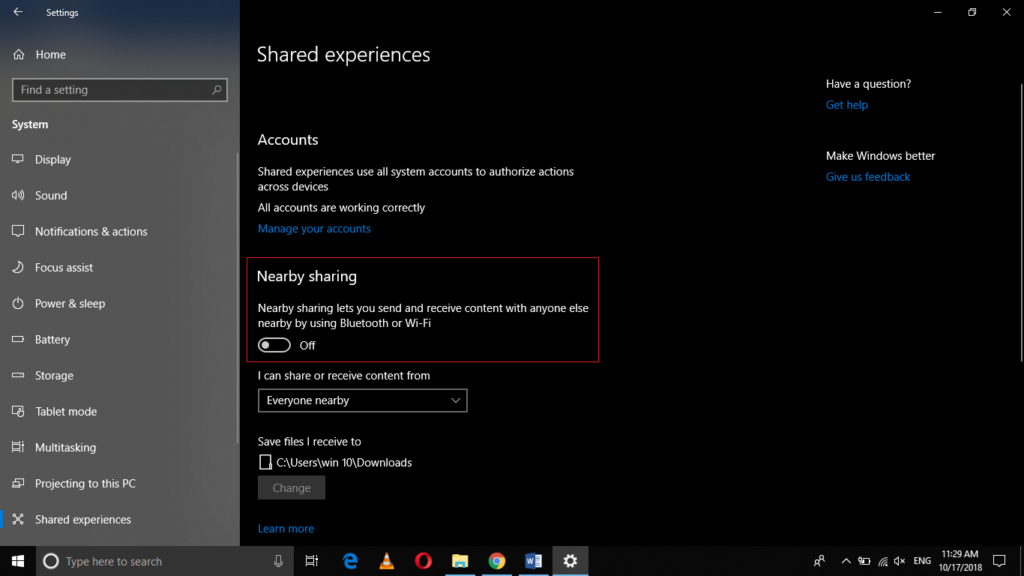 Conclusion
By following the method discussed in this article, you can easily disable the Nearby Sharing feature when you no longer need to share your files with other devices or user accounts. You can always re-enable this feature according to your need simply by turning the Nearby Sharing toggle button to the "on" state again.