Last Updated on April 18, 2021 by admin
Windows 10 has introduced a feature in its latest update to keep a track of all the activities that you perform on your PC. This feature maintains a timeline of your history i.e. your recently viewed files etc. Sometimes, you do not want to use this feature due to some privacy issues. You just do not want your activity history to be saved on your PC. For doing this, you need to disable the timeline. In the following article, we will try to explain to you that how you can disable your timeline in Windows 10.
Disabling Timeline in Windows 10
For disabling your timeline in Windows 10, you need to perform the following steps:
Type Settings in the search section of your taskbar.

Click on the search results to launch the settings window.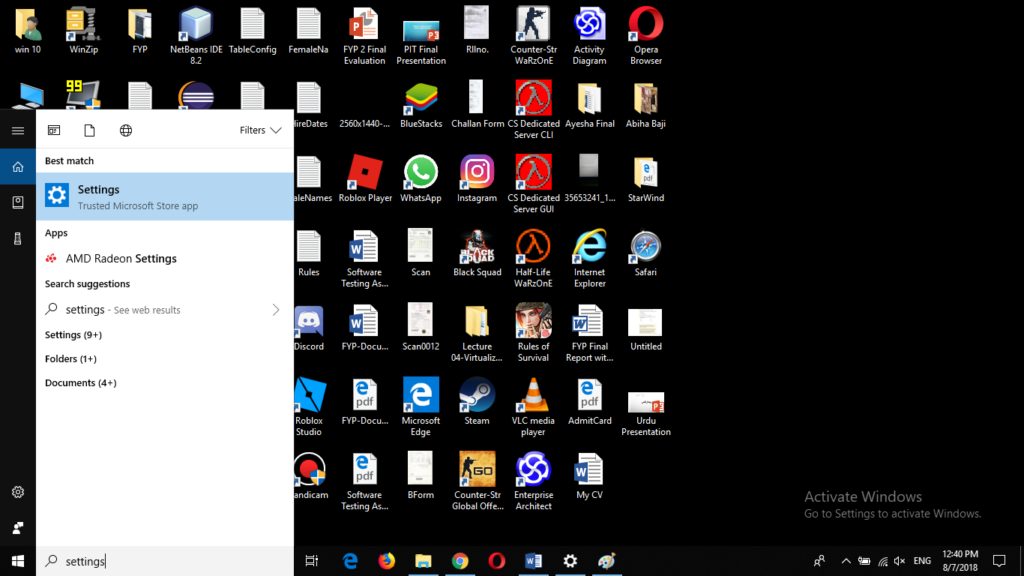 As soon as you will click on it, the settings window will appear which is shown below: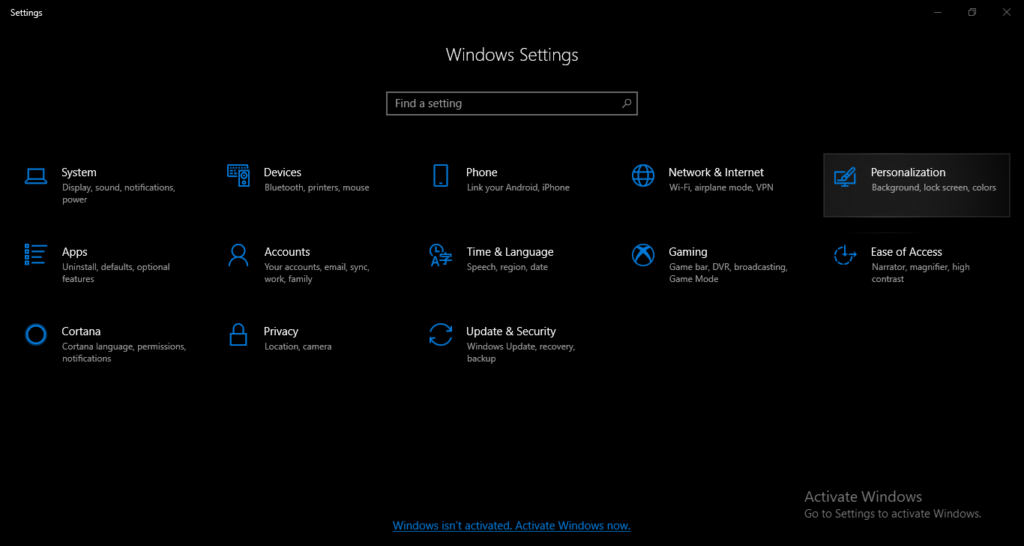 Now click on the Privacy tab located in the bottom row to open privacy-related settings.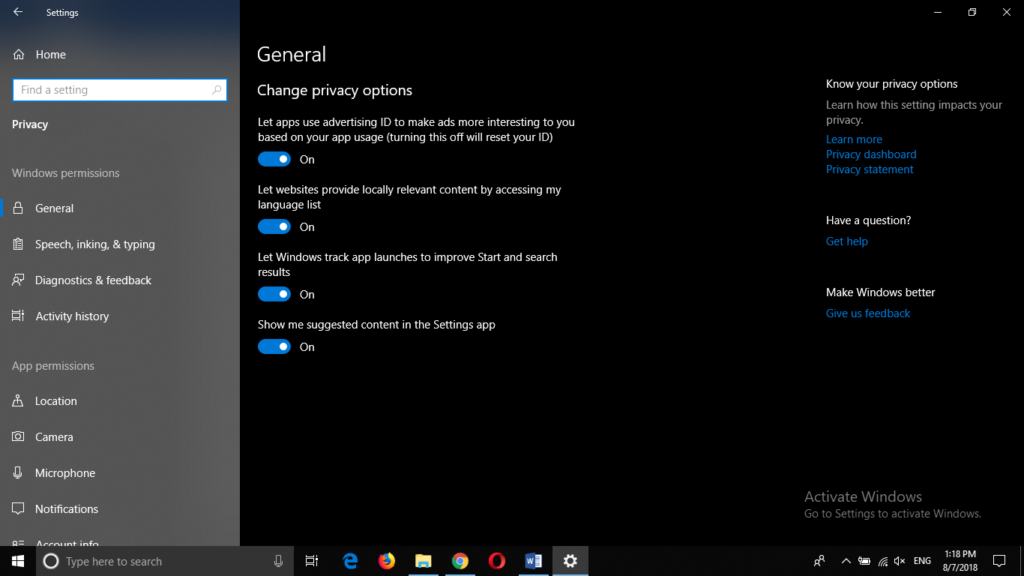 Click on Activity History tab located at the left of the screen shown above. The activity history window will pop up which is shown in the following image:
To disable timeline, just uncheck the field saying, "Let Windows collect my activities from this PC." This field is highlighted in the image below: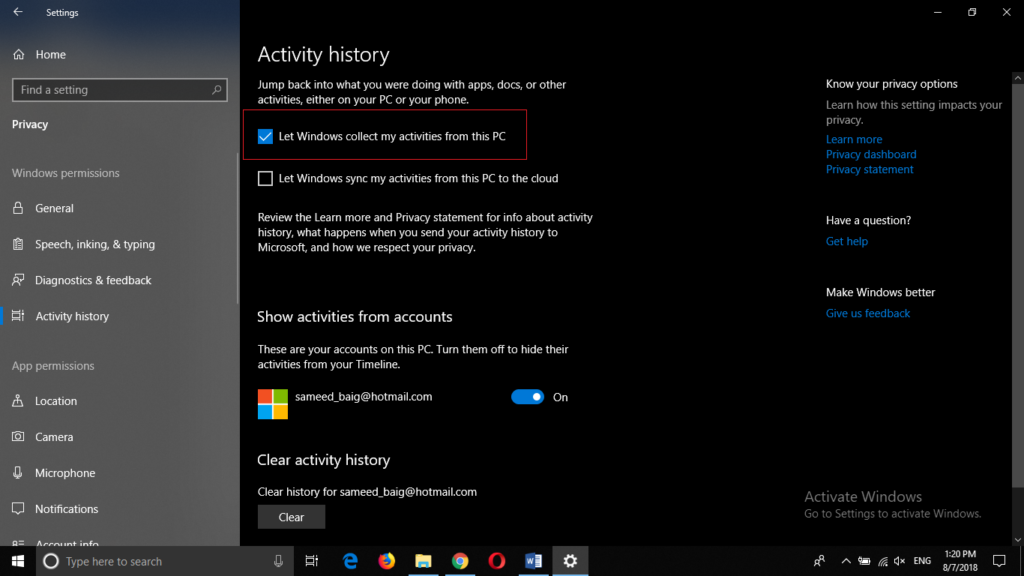 Now the timeline feature is disabled from your Windows 10 but your PC still has the history that it has saved previously. If you want to remove the previously stored history, you need to perform the next step.
Just click on the Clear button located below the Clear activity history field. This field is highlighted in the image below: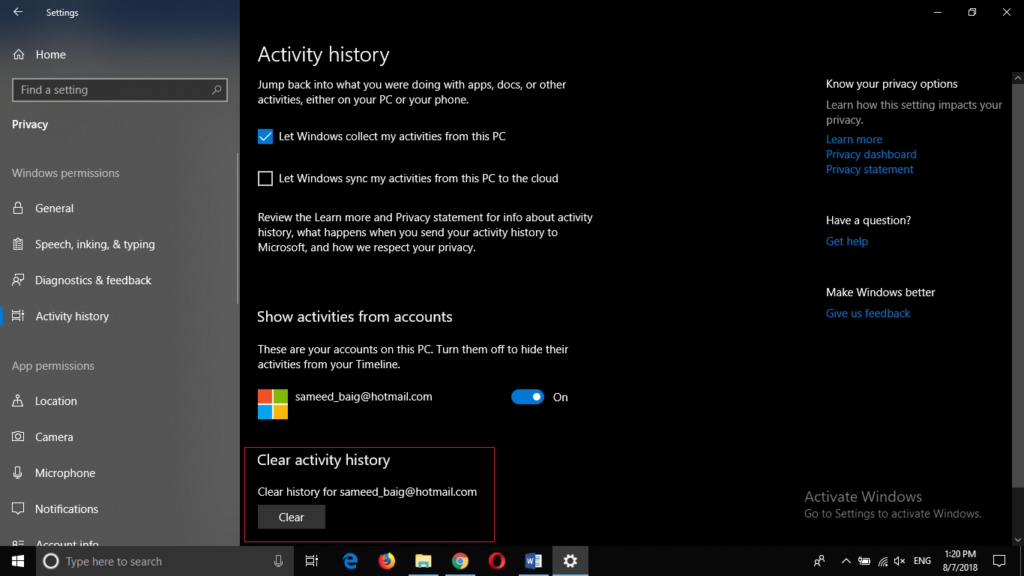 Now your previously saved history is also deleted from your PC.
Conclusion
By following the above-mentioned steps, you can simply prevent your PC from storing your activity history in it. And if you want your previously saved history to be deleted too, then you can just perform an additional step i.e. Step 9. Now there is absolutely no track of your visited places and your privacy is ensured.