Last Updated on April 17, 2021 by admin
These days, almost all laptop designs come with built-in webcams. Although a webcam is very useful for different chatting purposes, many people are not feeling secure. So, many users want to disable webcam especially those who don't use it very much. In this article, we will guide you through the whole procedure to disable Webcam in Windows 10.
Disable the webcam in Windows 10
To disable webcam in Windows 10, follow this procedure step by step.
Click the Search button on the taskbar. Type Device Manager in the search box and then click the Device Manager option as the following image is showing.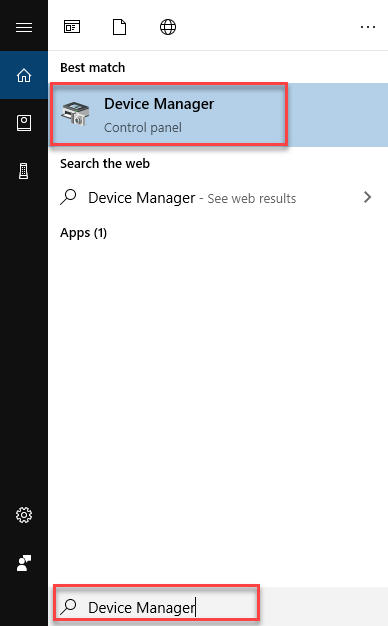 As soon as you click the Device Manager option, the following screen will appear.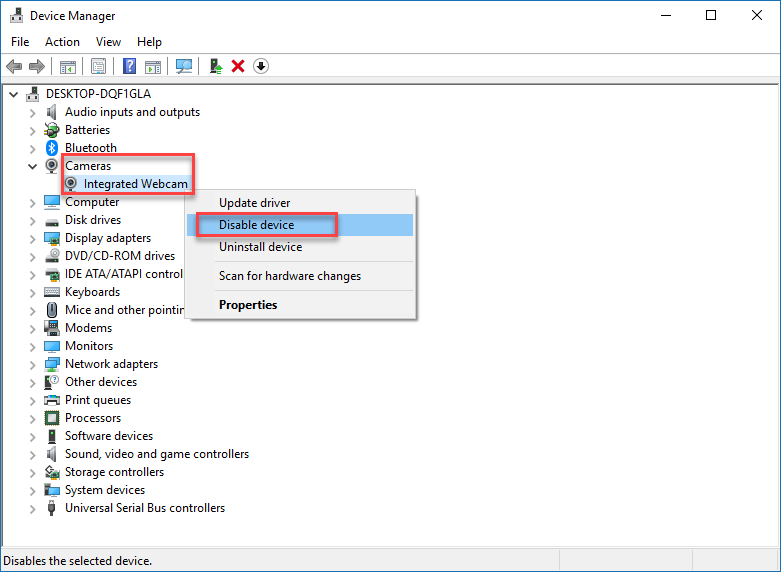 Locate the Camera option. Then right click on the Integrated Webcam option, a menu will open. Choose the Disable device option as highlighted in the above image. Now your webcam will be disabled and not functional anymore.
Conclusion
By following this procedure, you will be able to disable Webcam on Windows 10.