Last Updated on April 17, 2021 by admin
Windows battery icon in the notification area of task shows the remaining battery level of the device in hours and minute along with percentage when you hover over it. However, you may have noticed that Windows 10 no longer shows estimated remaining battery time after creators update released in October 2018. When you hover over the battery's icon, it shows only remaining battery life in percentage not in time. While it is not an issue, but you may want an accurate time indicator along with the percentage.
If you want to view estimated reaming time when you hover over the battery' icon, you can do it easily using Registry Editor in your Windows 10 computer.
Press Windows key +R. Type regedit.exe and press Enter.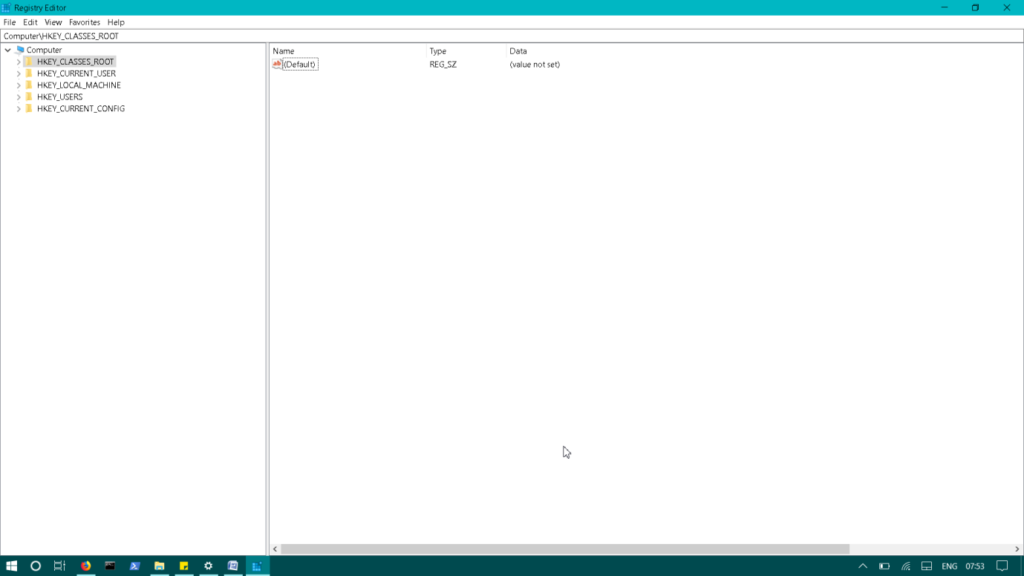 Navigate to HKEY_LOCAL_MACHINE\SYSTEM\CurrentControlSet\Control\Power or simply paste this in the address bar of Registry Editor and press Enter.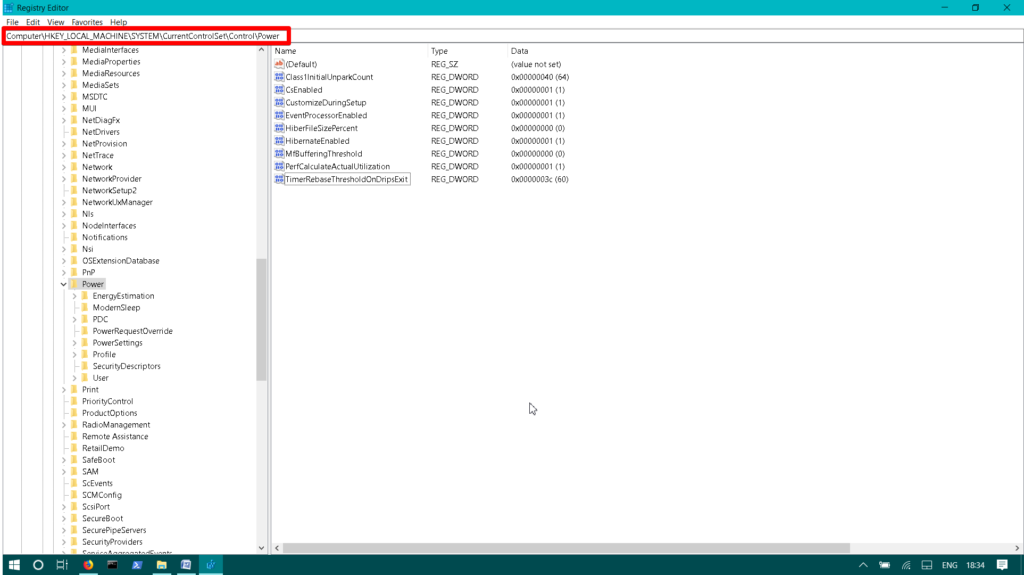 You have to delete the two registry entries named EnergyEstimationDisabled and UserBatteryDischargeEstimator. Right-click the entries from the right pane and click Delete.
Then select power from the left pane of the Registry Editor. Right-click on it and add a new DWORD (32-bit) value.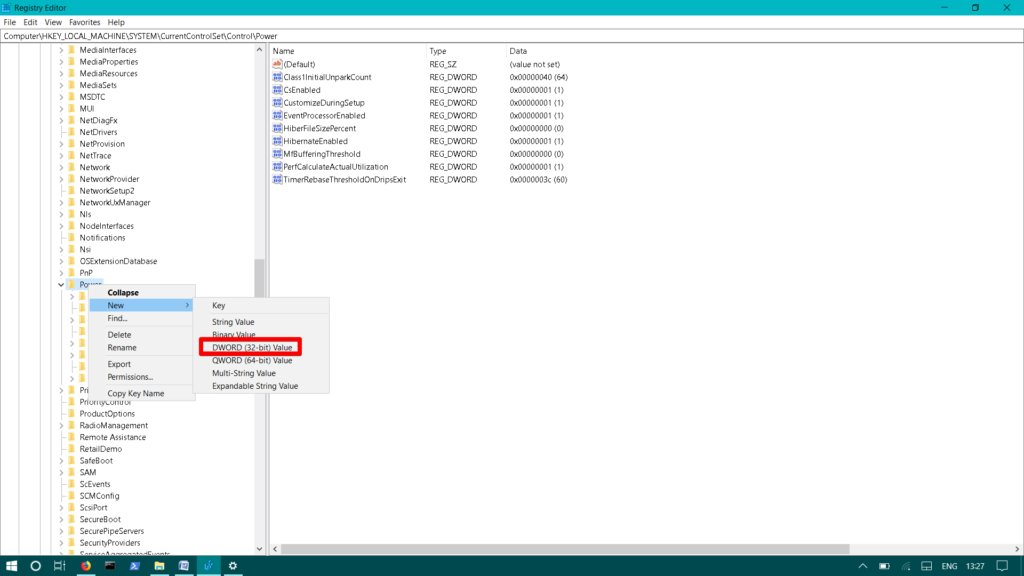 Name it EnergyEstimationEnabled.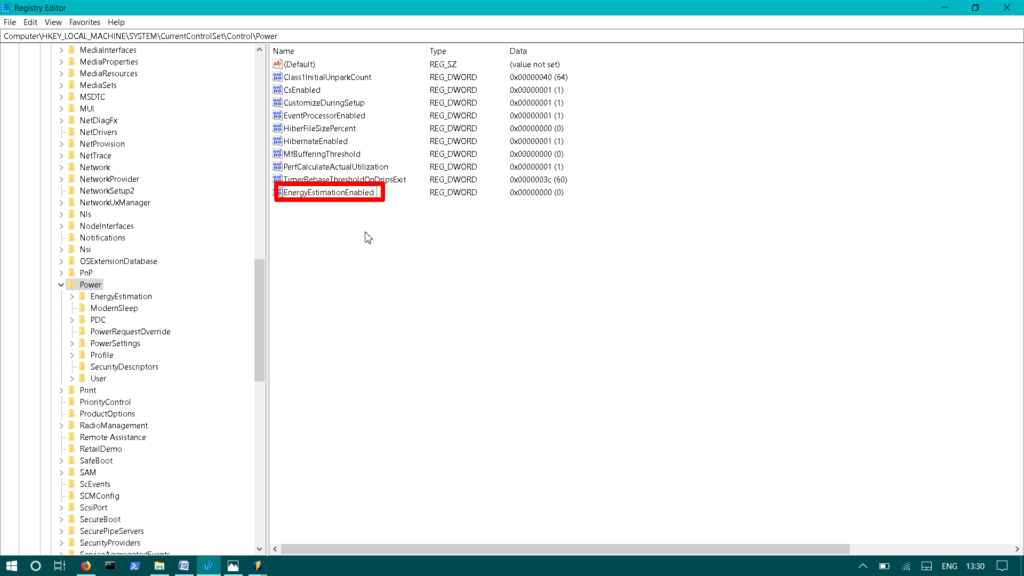 In the Value data field, add 1. Then click OK.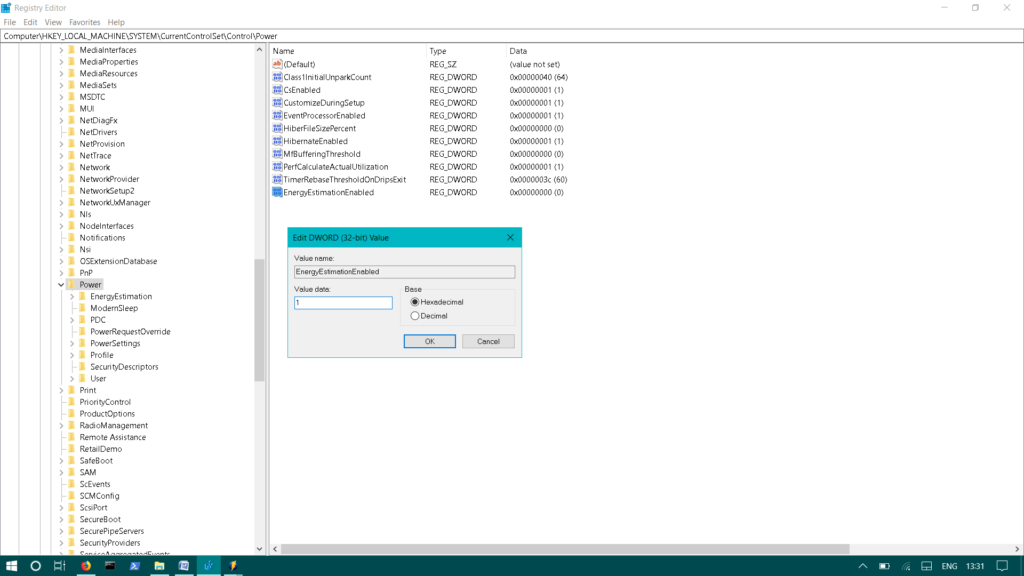 Close the Registry Editor window. Restart your computer for the registry changes to take effect. After you restart the computer, you will see the estimated remaining time when you hover over the battery icon.
By following the above method, you can enable the remaining estimated battery time using Registry Editor in your Windows 10 computer.