Last Updated on April 18, 2021 by admin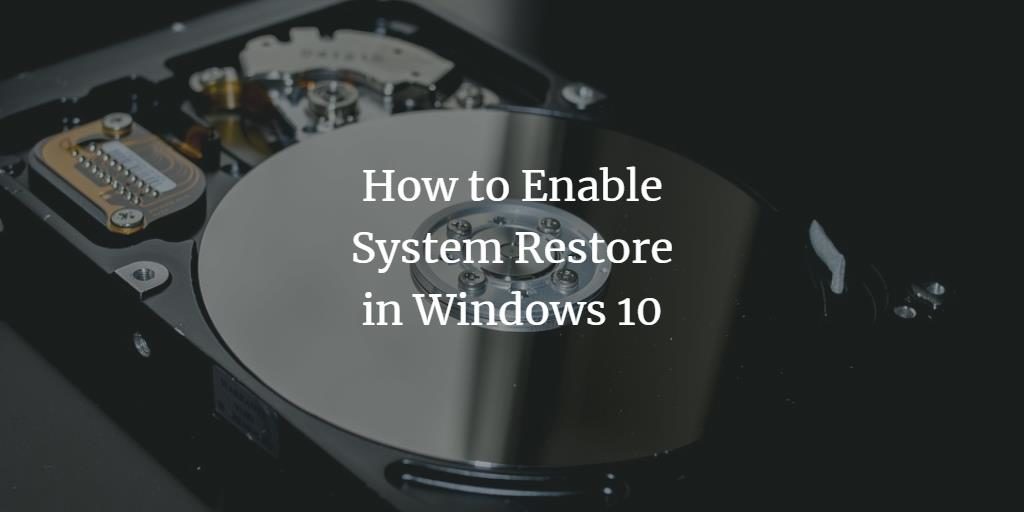 Here's the situation. You installed a faulty software or upgraded to a botched driver and now you're system has gone awry. As a result, your work and productivity has come to a standstill. We get it. Fortunately, Windows 10 allows you to revert your system back to a healthy point where it functions flawlessly as it was before the system fault occurred. But be careful though, as system restores will indeed back up important files necessary to keep the system functioning such as registry files, configurations or drivers; but won't back up user data such as your music, movies or documents.
Now you must be wondering how does the system know which point or system state to revert back to. Let's have a look.
Say hello to System Restore points
It's safe to say that restore points are a Windows users' best friend. Windows 10 automatically creates healthy restore points from time to time and you can even create restore points yourself manually whenever you want to. The System restore feature provides you with a wide range of restore points based on different time points in the past. All these points are snapshots of when your system was in healthy working conditions.
Now that we've explained how well Windows 10 serves you with its system restore feature, it's time to reveal the news you may not like. Windows 10, by default, keeps the system restore feature turned off. But it's not all bad as you can turn it on and get going with your restore points using this fantastic and easy guide.
Turn on the System Restore option in Windows 10
We've made the process of enabling system restores as simple as possible for you. All you need to do is follow the steps below:
Step 1: From the Windows Start Menu, type in System Restore. The menu will show the option "Create a Restore point"
Step 2: Simply click on the "Create a Restore point" option. The System Properties window will pop-up with the tab namely "System Protection. You can even get to this tab by navigating through your PC with Control Panel > System > System Protection.
Step 3: Within the System protection tab, you'll find the Protection Settings box where you'll be shown a list of drives that you'll be able to protect. Just click on the drive you want to protect and click on "Configure".
Step 4:  From the new pop-up window, simply mark the option "Turn on system protection".
Step 5: Below the option, you'll be able to assign your restore point some disk-space. More disk space would mean more options for restore points but less space for user data. So wisely allocate well-balanced disk space you're your restore points.
Step 6: Click on "Apply" and then click on "OK".
If you've followed the above steps correctly, you've successfully enabled the Windows 10 System Restore option on your PC.
Final Words
It's always safe to have your system restore option enabled and a number of restore points created for a safe back up, especially if you don't want your workflow to get halted because of dodgy software or driver installs. So don't wait for something to go hazardously wrong before turning on System Restore. Turn it on right away and before your system reached a dead-end.