Last Updated on April 17, 2021 by admin
Nowadays, electronic gadgets are considered as the key to your precious assets. Therefore, IT security is counted as the most critical and important feature of any such device. You may realize the importance of security if ever imagined of losing or getting your official or personal laptop stolen while it is logged in too. At times, there is certain sensitive information stored in your laptop that may lead to big problems. Usually, people keep their passwords stored in the system that allows anyone to log in to even bank accounts and other official email inboxes. However, if you have configured your laptop properly then you can save your sensitive information from being hacked. Here is an important guide that can help you in locking your Windows 10 PC remotely. By this method, you can also lock the computer if you have left it unattended at someplace.
Microsoft offers a feature "find my device" that allows the user to locate and lock computer remotely. However, if this feature is not enabled or someone disables it after accessing your laptop then still you have an option to secure data. Just access your Microsoft Account from some other device and logout all active sessions. Additionally, you can change its password and also track the location of your system. Simply perform the following steps to keep your data safe from unauthorized access.
Open Microsoft Account from any other system (account.microsoft.com)
Click on Device of your concern
Click on the Manage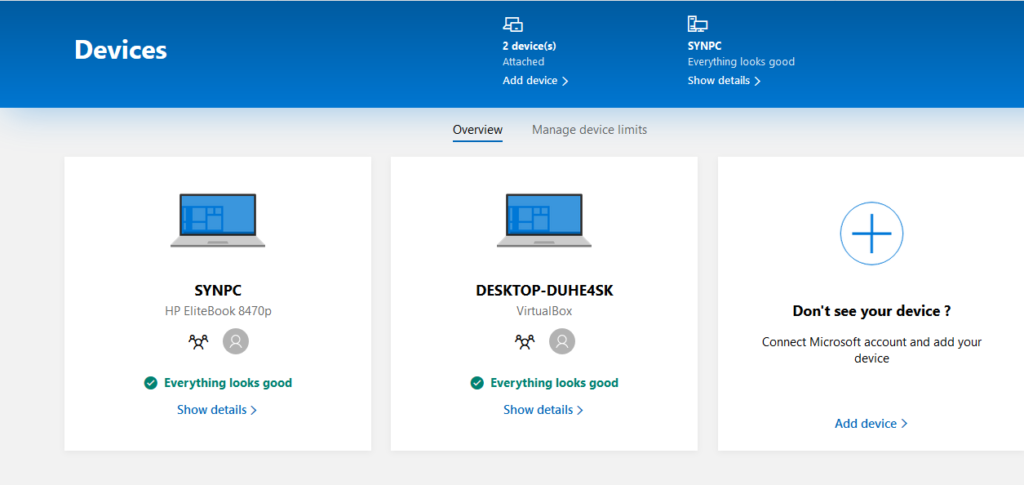 Click on Show Details
Now Click on Find my Device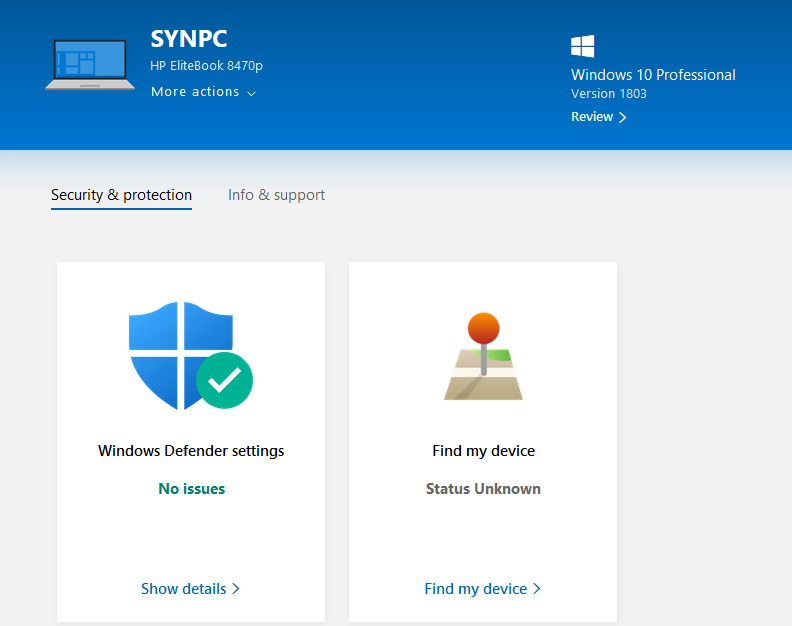 The location of your laptop is identified over the map. Refresh Map to get the latest update of your device location. It also provides the information about the battery percentage.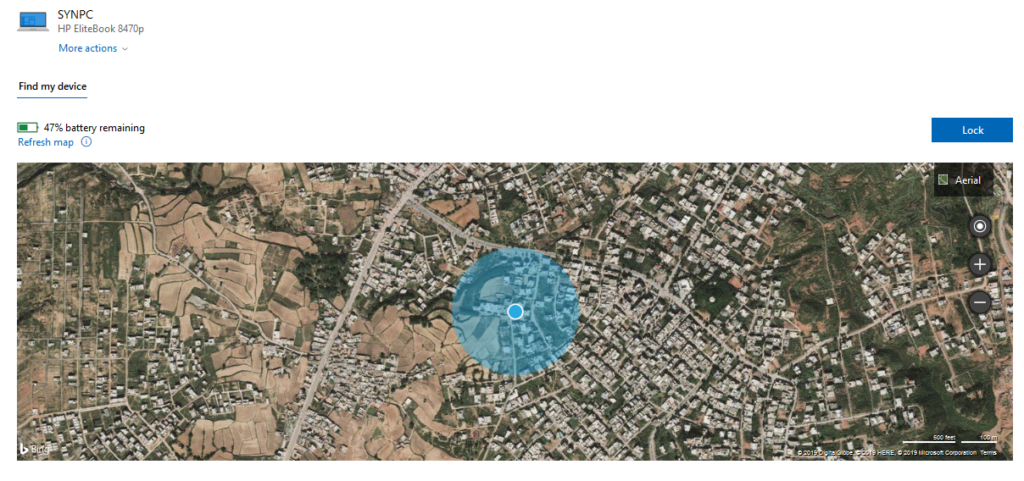 Click on the Lock button on the top right side of the page to lock the device.
As you click on the lock button the following window pops up.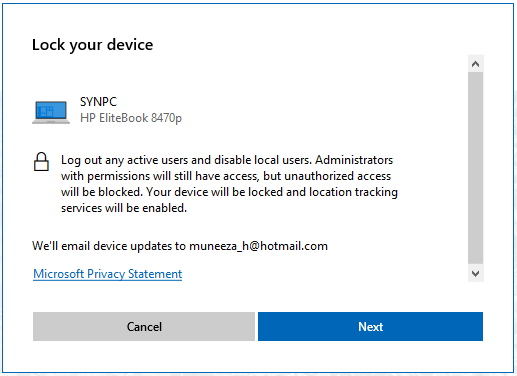 The Device Updates are sent to the email address to which it is connected.
Move to Next to confirm the locking of your system. The next screen provides an option to formulate a message.
As you click on the Lock button, the system tries to reach the system and locks it with a formulated message on the main screen as soon as it gets access. It should be noted that this method will though sign out all Administrative and Local Active Users but will disable only local users. Thus, blocking any kind of unauthorized access.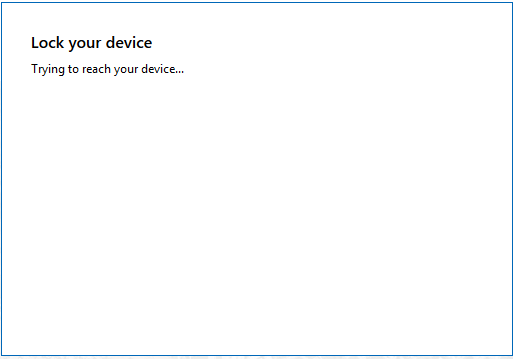 As the system is locked, the intimation pops up on the screen. It is recommended to Reset Password after locking the system as the account may have been compromised.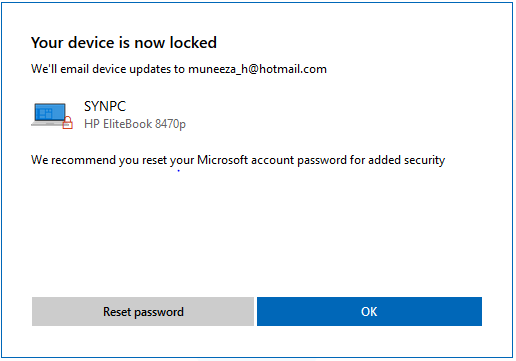 The process would not change anything in your system. You will log in the same way as before but if you have reset the password then the system will require to log in with the new password. It should be noted that you can also enable Find My Device feature remotely by accessing your Microsoft Account. However, it is a good practice to keep this feature ON already in your system. You can enable it by moving on to Settings > Update and Security > Find my Device > Change. Switch it on if it is already off. This setting will start recording your laptop or device location after every few hours in a day. The status will be updated in your Microsoft Account. If at any time, your laptop goes offline after getting stolen or lost then you can still view the last updated location via your Microsoft Account. This new feature is quite helpful and makes a major contribution to securing your system's information. However, it is necessary for the user to keep logged in to the system via Microsoft Account else it is not possible to track the device or control it remotely. Moreover, it is also important that the user remains connected with the internet else it is not possible to get access to the laptop or any other connected device. Although, it is just an initial step towards securing your data it may help many users.