Last Updated on April 17, 2021 by admin
Almost all the chat applications these days allow you to insert certain different emoji to your chat. People are so habitual of expressing their emotions through these emoji that they want this feature in every application that they use daily. In this article, we will explain to you the method through which you can open the emoji picker in Windows 10.
Opening the Emoji Picker in Windows 10
In order to open the emoji picker in Windows 10, you will need to perform the following steps:
Open any application in which you want to insert the emoji by double-clicking on its icon or point your cursor to any text field so that an emoji can be inserted over there. In this example, I want to insert an emoji in a text document. For doing that, I will right-click inside any folder or on my desktop in order to launch a cascading menu as shown in the following image: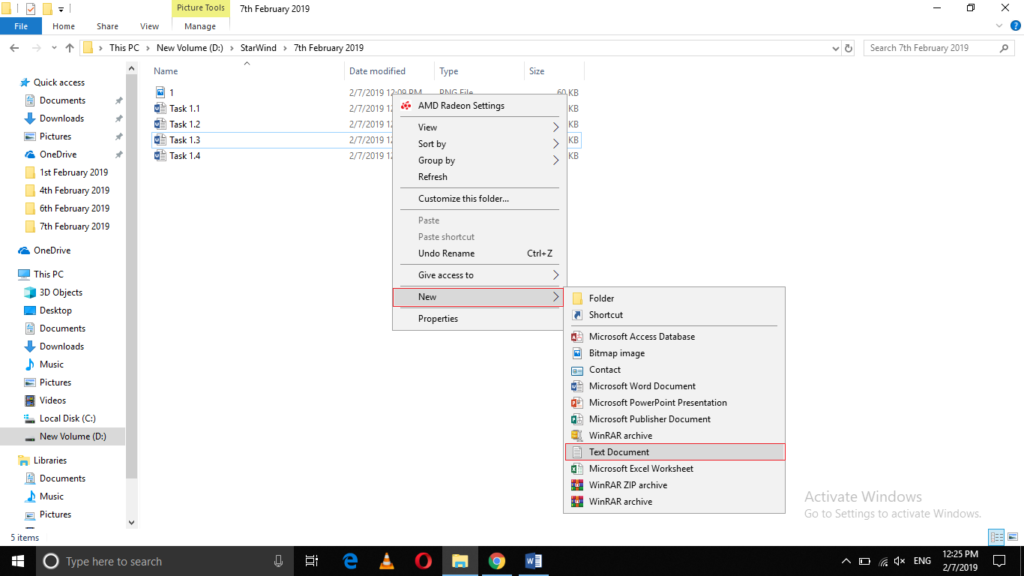 Click on the New option from the cascading menu and then select Text Document from the sub-cascading menu as highlighted in the image shown above.
As soon as you will do this, a new text document will be created at your desired location. Now double click on the shortcut icon of this text document in order to open it as shown in the image below: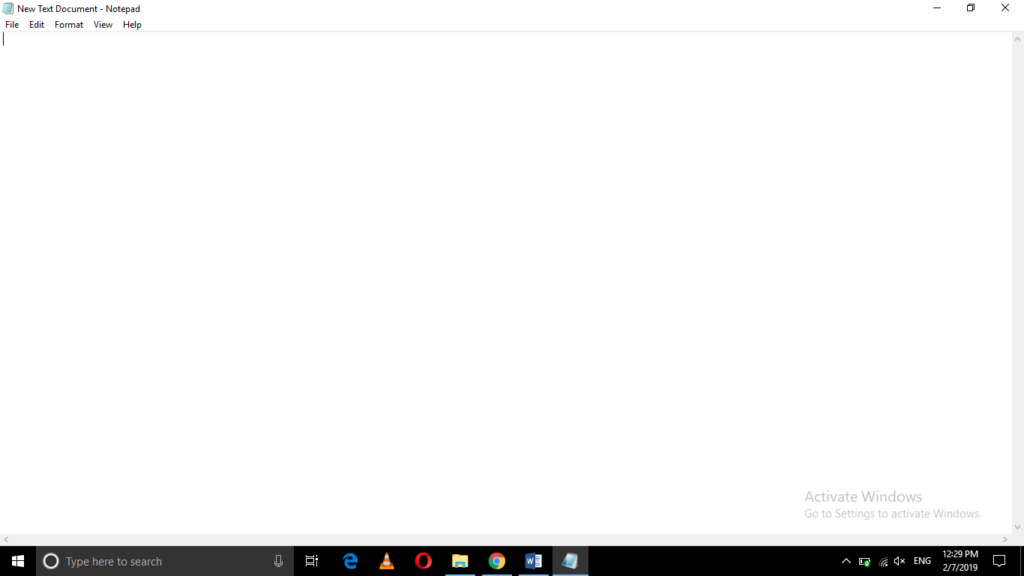 Now press Win+. or Win+; keys in order to open the emoji picker in your text document as shown in the following image: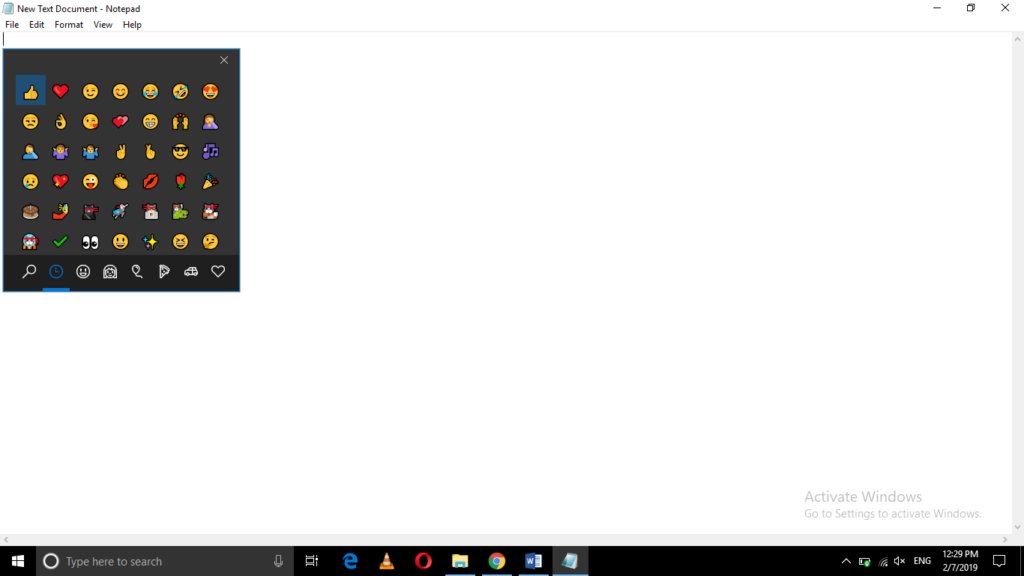 Now you can choose any desired emoji from the emoji picker by clicking on it.
Conclusion
By following the method discussed in this article, you can easily launch the emoji picker in Windows 10 and then insert any of your favorite emoji to your text.