Last Updated on April 17, 2021 by admin
If you are using Windows 10 Skype app, you might have noticed the Skype icon in the notification area of the system tray even when you are not using it. It displays pop-up notifications to inform you about a message or call.
But some people do not like this feature, they get distracted from it. But there is no option to quit it when you right-click it. Also, it is not listed in the Windows Startup programs, so you even cannot disable it from the Task Manager Startup programs.
However, you can remove the Skype icon from system tray by going into Skype settings.
Open Skype app. Click on more icon … in front of your picture. Then select Settings.
Go to the General tab.
To remove the icon from system tray, turn off the toggle switch to off Show Skype in the Windows notification area (system tray).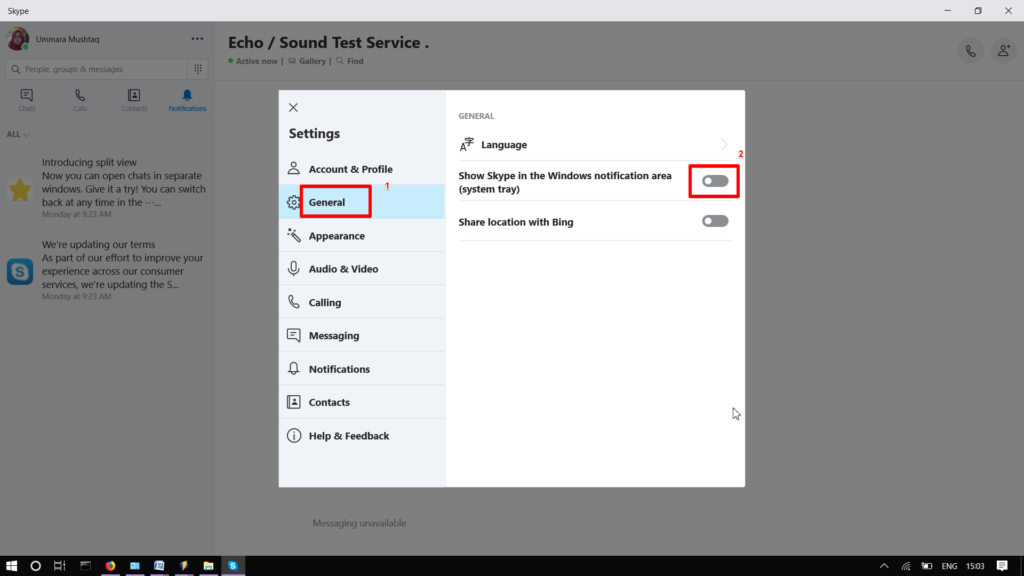 Now you will notice that the Skype icon has been removed from the system tray. However, you can re-enable it by repeating the above steps and turning the toggle switch on.