Last Updated on April 17, 2021 by admin
Skype is a very famous telecommunication application, which has lessened the distance between two physically separated locations by connecting different people living there. It not only allows you to chat via typing but also lets you make audio and video calls. In this article, we will explain to you the method through which you can set up Skype in Windows 10.
Set Up Skype in Windows 10
In order to set up Skype in Windows 10, you will need to perform the following steps:
Type Skype in the search section of your taskbar and click on the search results to launch the new Skype window. The newly opened Skype window is shown in the following image: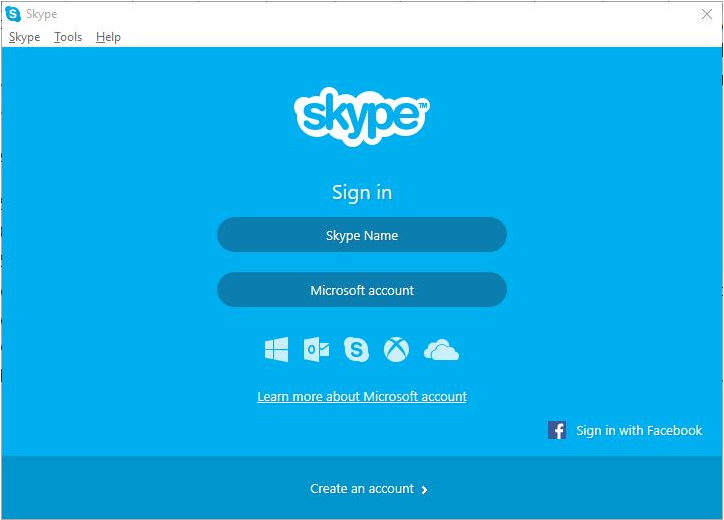 Now you will need to sign-in to Skype. For doing that, you are given three options. You can sign-in with your Skype Name, your Microsoft Account or even with your Facebook Account. In either of the cases, you will have to provide your correct login credentials. In this example, I will choose to sign-in with my Microsoft Account as shown in the image below: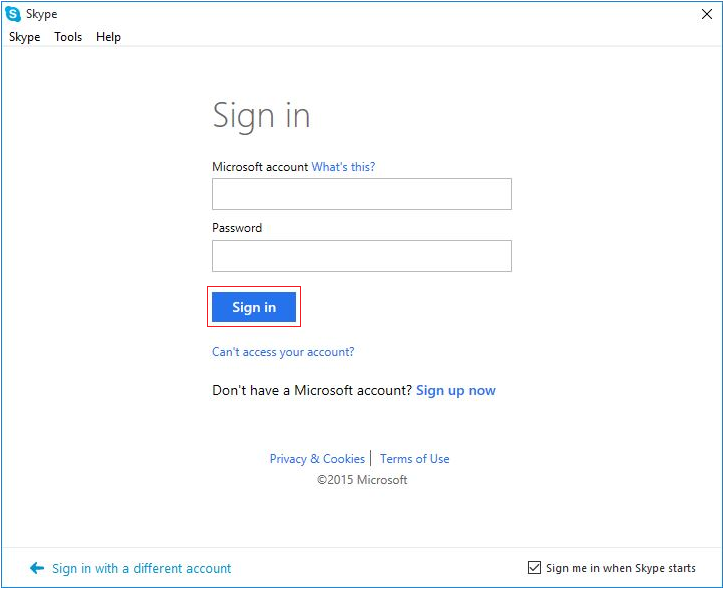 You will need to type your Microsoft ID in the Microsoft Account text field and your password in the Password text field and then click on the Sign in button in order to continue as highlighted in the image shown above.
As soon as you will click on the sign-in button, Skype will immediately start processing your request and display its terms and conditions as shown in the following image: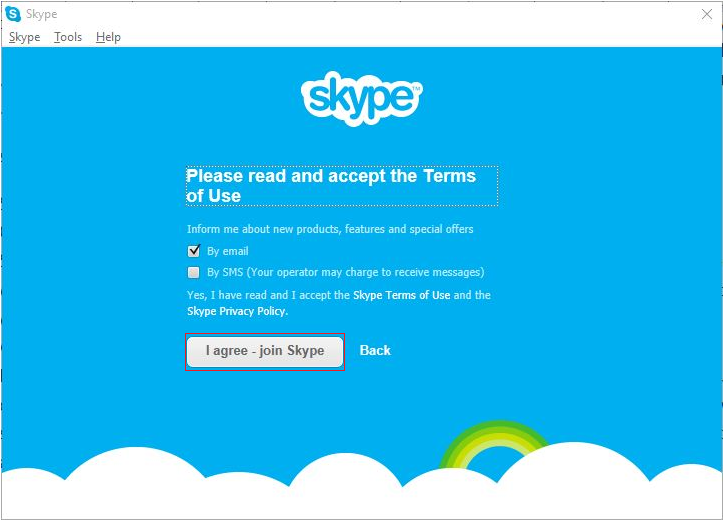 Now click on the button saying, "I agree- Join Skype" as highlighted in the image shown above in order to create your Skype account and set it up.
Once your Skype account is successfully set up, you can adjust the preferences according to your own choice and customize your Skype account just the way you like it.
Conclusion
By following the method discussed in this article, you can easily set up Skype in Windows 10 and hence use it for communication across the globe.