Last Updated on April 17, 2021 by admin
OneDrive is a cloud services platform for Microsoft. You can use it to store and sync data all across your devices. The most captivating feature is that it is integrated with Windows 10 ensuring the files are synced, backed up and easily accessible from all devices.
Microsoft OneDrive has an app in windows10 and offers roughly a similar experience as the web interface allowing you to add, delete, and share the files.
The primary way to use One Drive in Windows 10 operating system is through file explorer. Open the file explorer. Now open the OneDrive folder from the quick access area on the left side of file explorer.
Place your required files in a folder that you want to share. Right-click that folder, hover the cursor over the option Give access to and then navigate to Specific people in the sub-menu.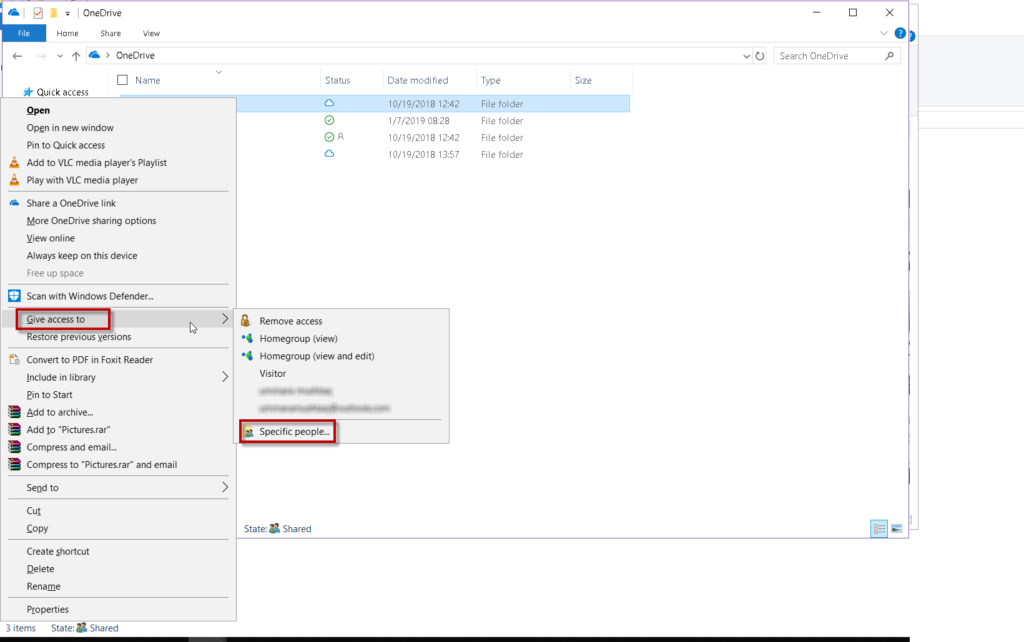 You will land into a window that will let you choose the people and specify their permissions. From the drop-down menu, select the user you want to share files with.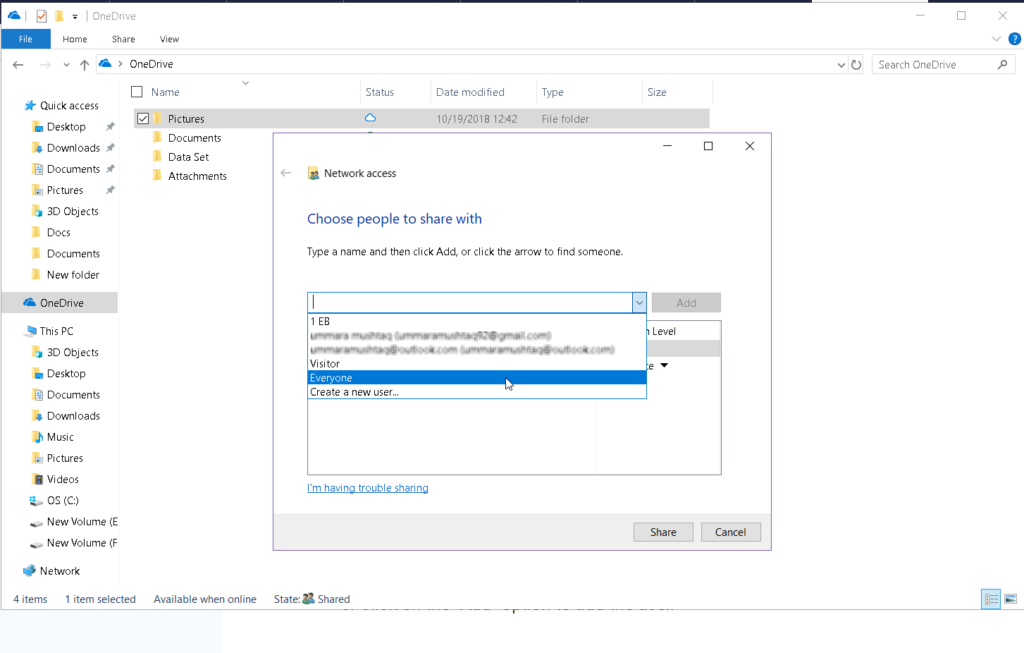 After selecting the user, click Add to insert the user.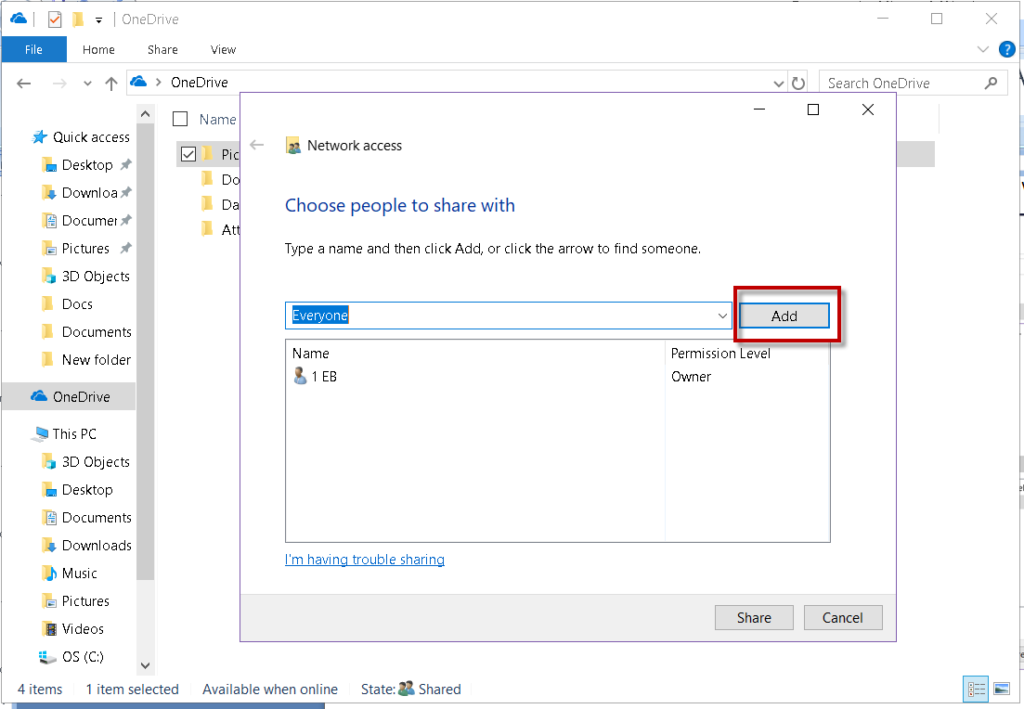 By default, the selected user is given Read permission, but you can alter it. In the Permission level column drop-down menu, choose the desired permissions. After completing these steps, press Share.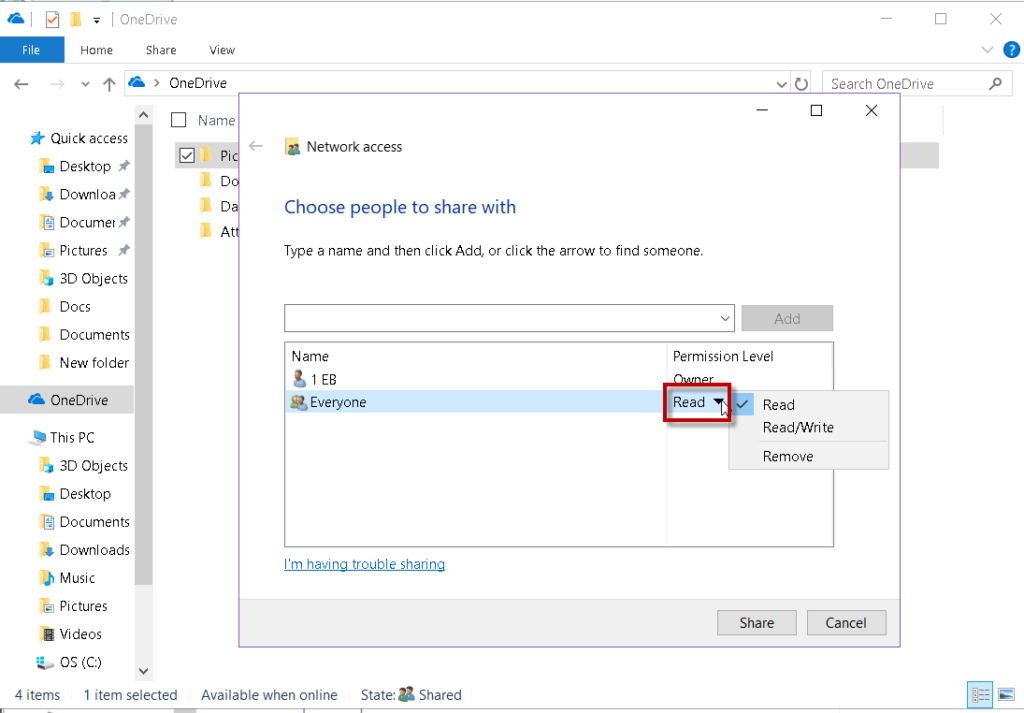 Alternatively, you can get a link of a shared folder which you can share via email or another application. To accomplish this, go to the required folder. Righ-Click it. A menu will appear and then click on the Share a OneDrive link.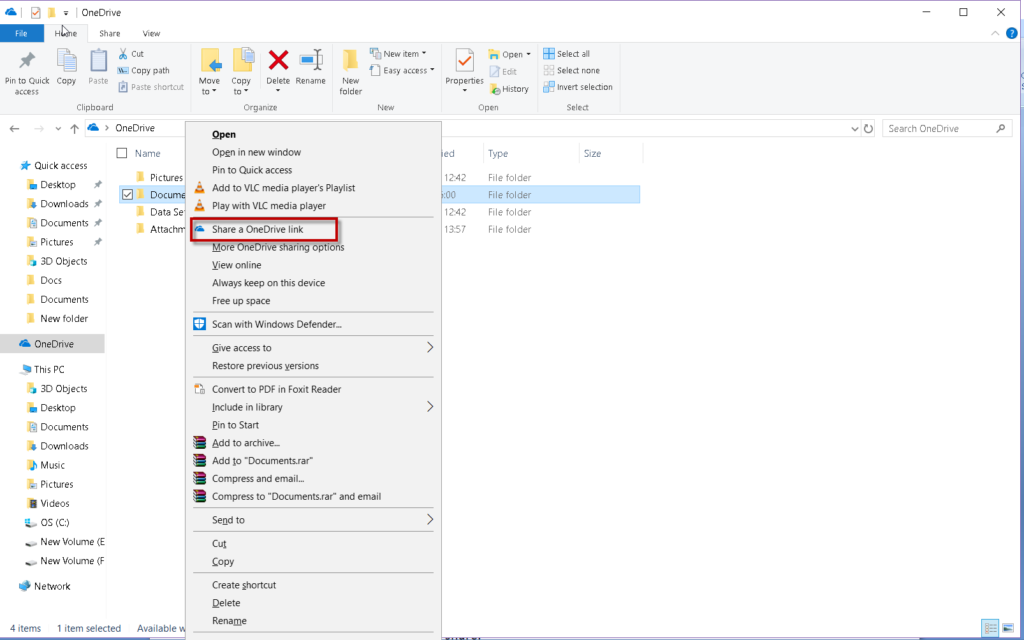 A notification will appear letting you know that the link is copied to a clipboard. You can paste it to anywhere you want.
Sharing via web
If you are using a using a computer that is not yours and you want to share some files with someone. You can do it via the OneDrive website. Open a browser and Go to onedrive.live.com. Sign in to your account.
Navigate to the folder you want to share.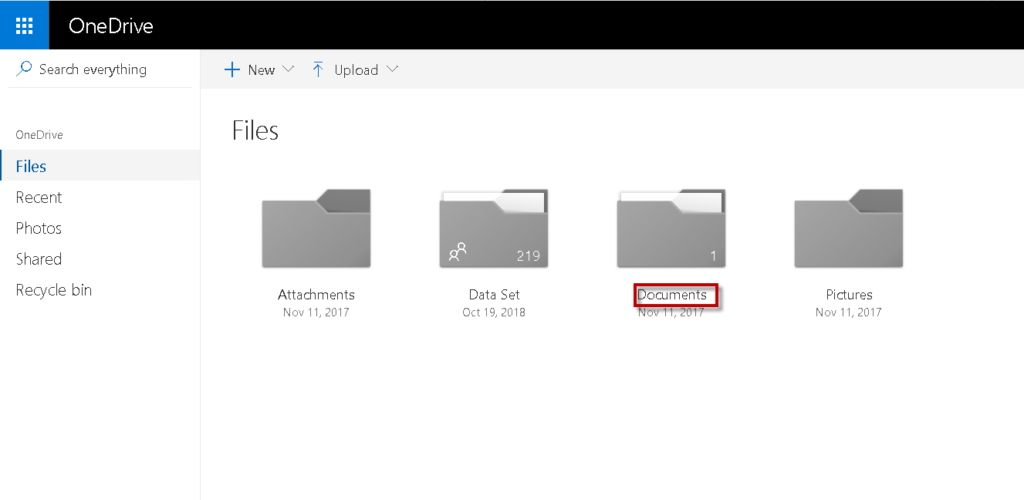 After selecting the folder, click on Share to open up a share menu.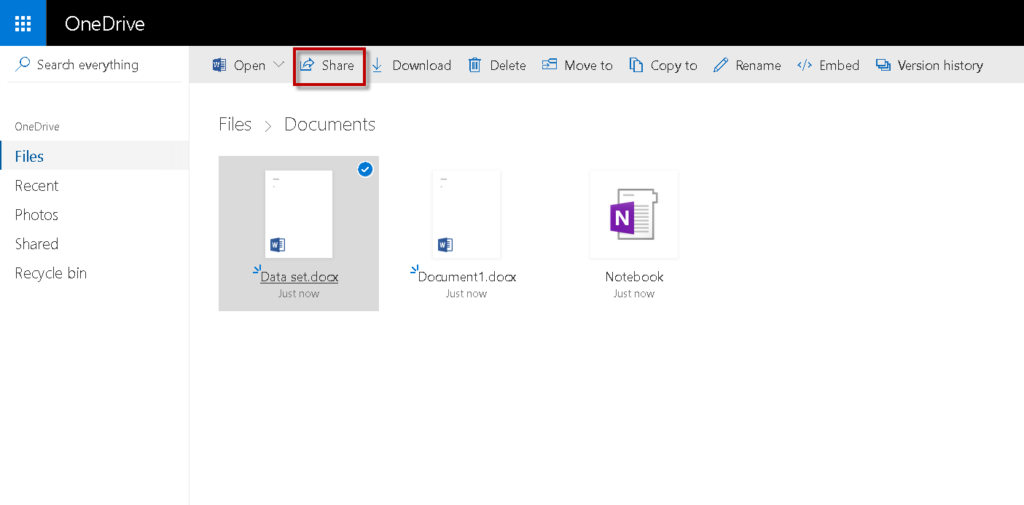 A box will pop-up, here you can check or uncheck the option Allow Editing based on whether you want a user to allow for editing or not. There is another option to enter an expiration date in your specified folder and also set a password for the shared file.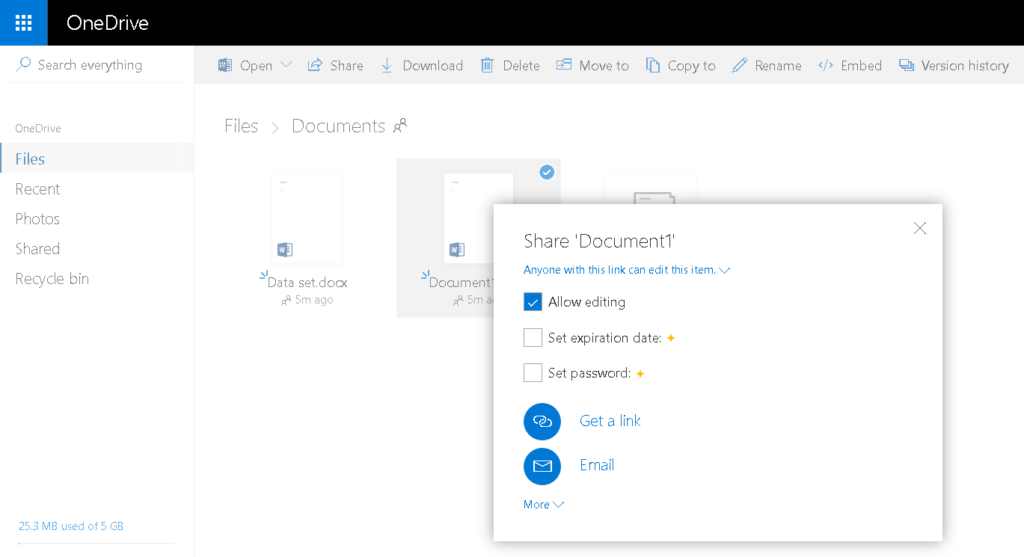 Below there is also a link of a shared folder which you can copy for sharing it with another program or an App. Click on Get a link to view the link.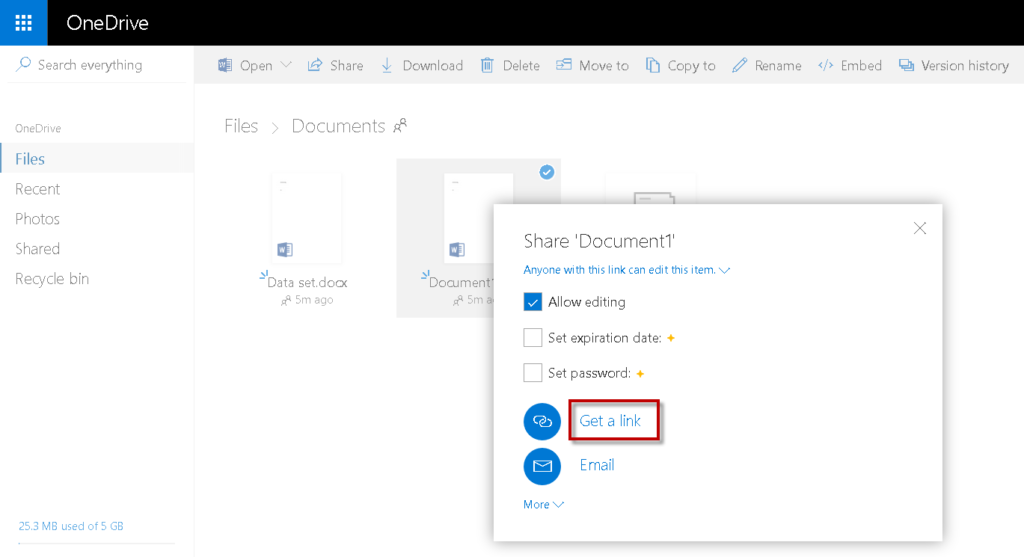 A link of a shared folder will appear which you can copy and paste wherever you want.
You can also email this shared folder without opening the mailbox. Click on Email in the pop-up box.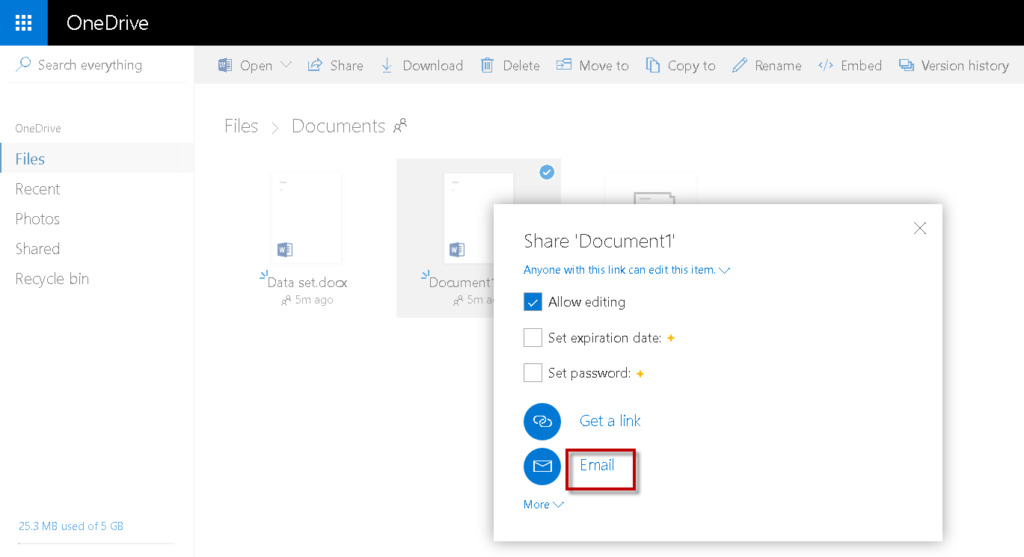 Another window will appear. Here enter the email address of a person you want to share files with. You can also add a custom message below. Then press Share button.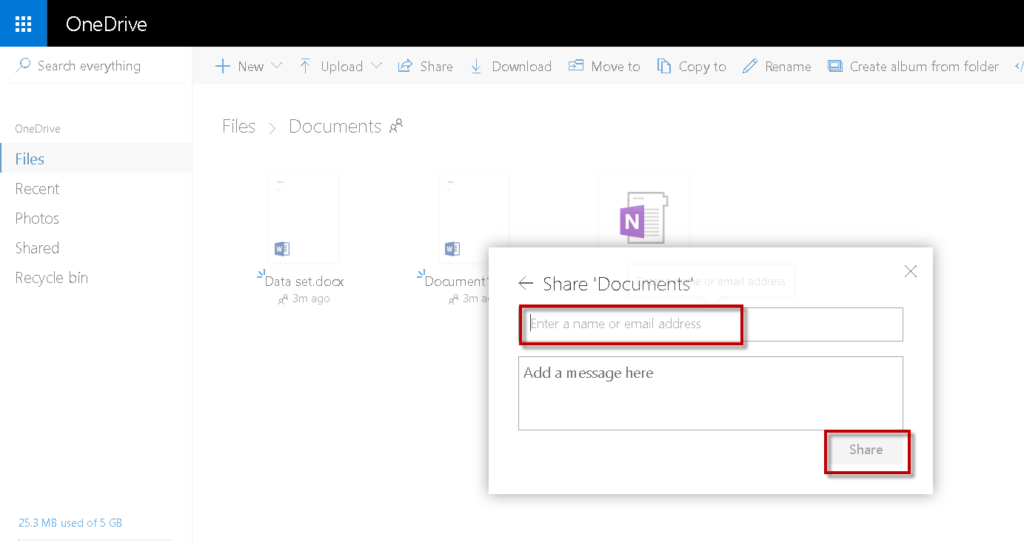 As you can see sharing the files and folders with OneDrive is not a difficult task, the key point is that you should know from where to set the right permissions for the shared files.