Last Updated on April 17, 2021 by admin
Windows supports multiple accounts on the same device. Each user account, you add, it gets a separate profile with his own settings, desktop, documents, Pictures, favorite folders, etc.
However, if some user has signed in to their account and they just lock their screen, their processes will keep running in the background and consume system resources.
There is a solution to this problem that you can log out them from your own session using the task manager. For this, you will need an account that has administrator privileges.
To sign-out other signed-in users, open Task Manager. Right-click the taskbar of your windows 10 computer. Then select Task Manager.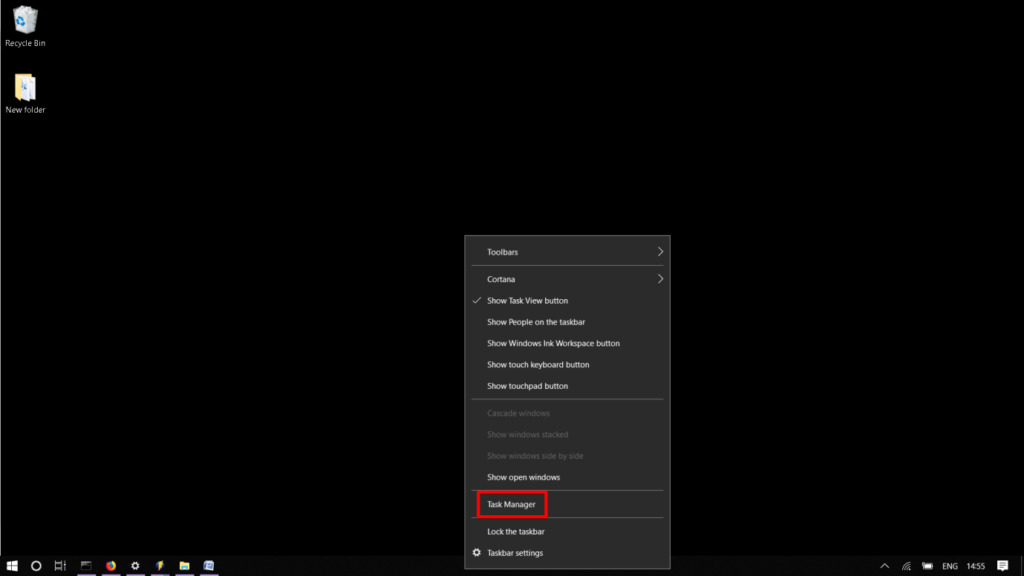 Select the Users tab.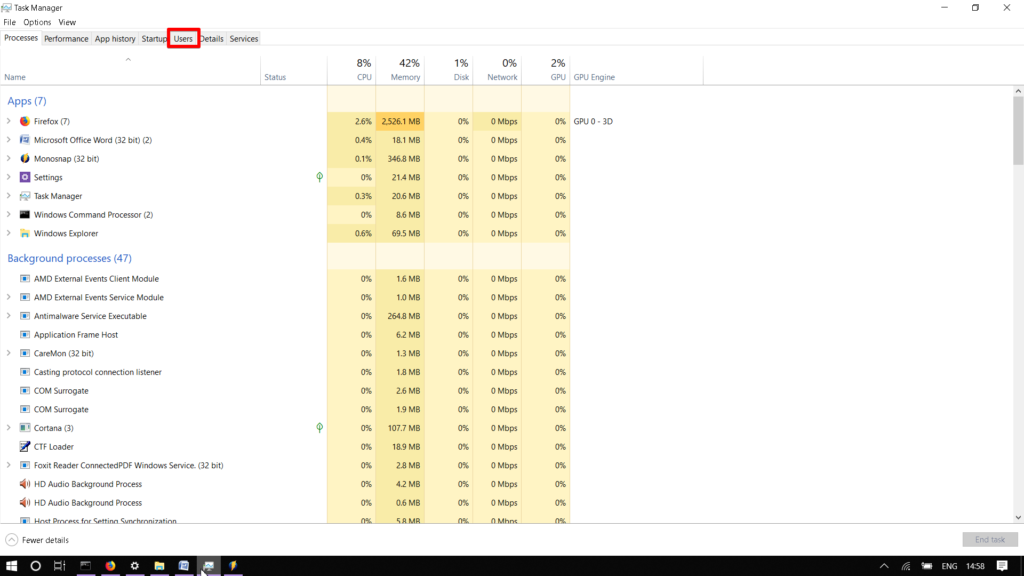 Here you will see the users who are currently logged in to your computer. In addition, it is showing how much resources each user is consuming including CPU, Memory and Disk usage.
Now select the user you want to log out. And then click Sign Out.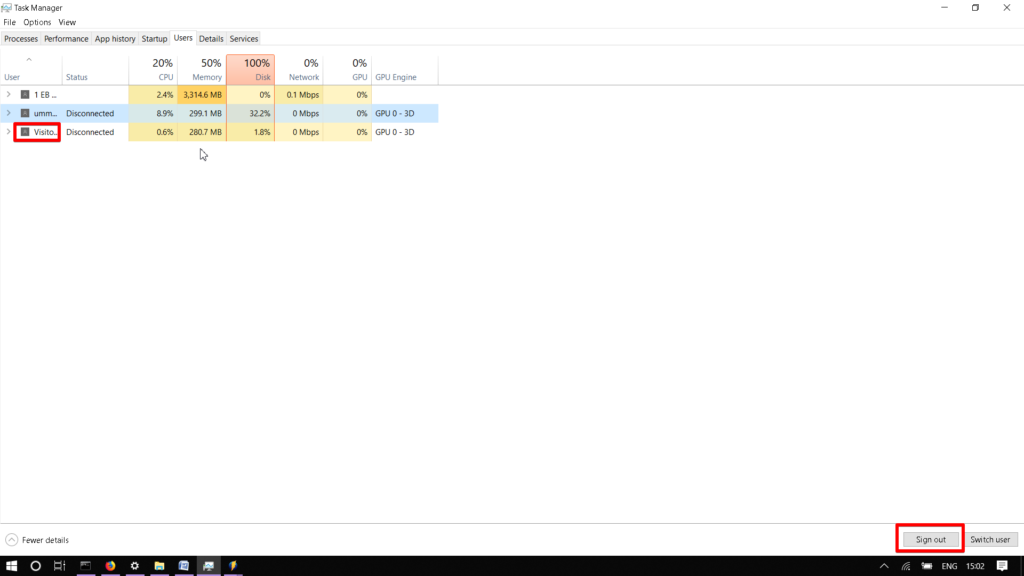 On a prompt that will appear. Click Sign out user to continue.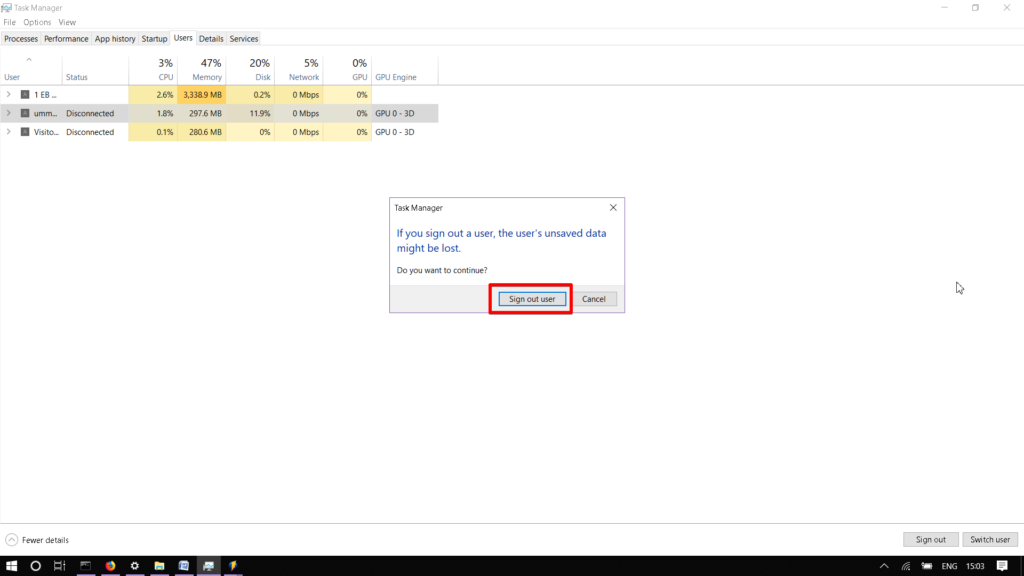 After you finished this, it will instantly log out the user and close his session.
As you carrying out the above procedure, Remember, that when you sign out someone, their all unsaved data will be lost. So be careful while performing this.