Last Updated on April 17, 2021 by admin
Windows 10 supports color filter option that changes the color displayed on the screen and helps users see the things on the screen more distinctly while running apps or viewing the content. It is designed to make it easier for users especially with visual problems like color blindness to differentiate between the things that only differ by color. Color filter changes the palette on the screen that helps to see the difference between colors.
You can easily enable color filters in Windows 10 computer. To get started with, Press windows key on the keyboard, and click on the gear icon to launch Windows10 Settings app.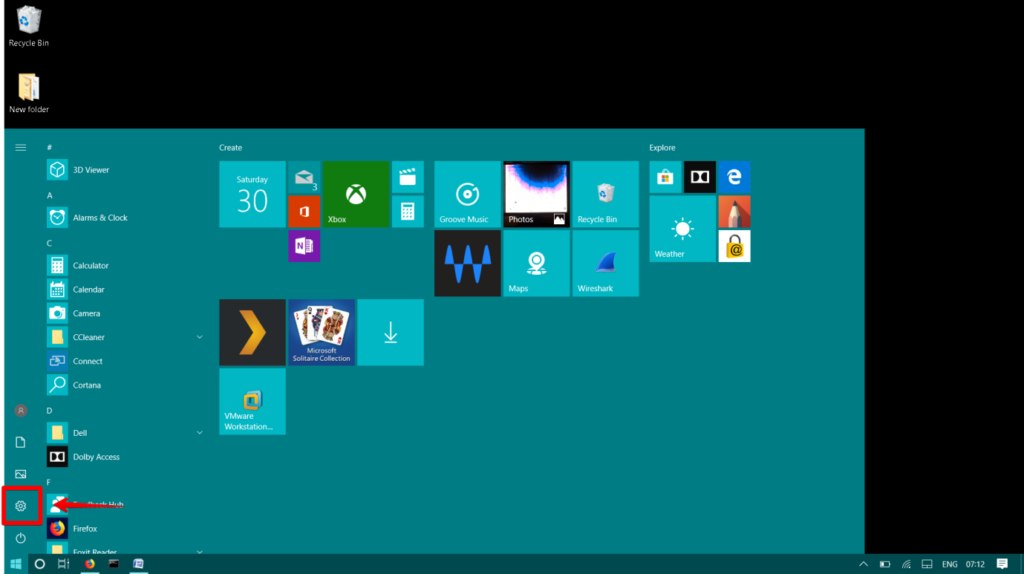 Now click on Ease of Access.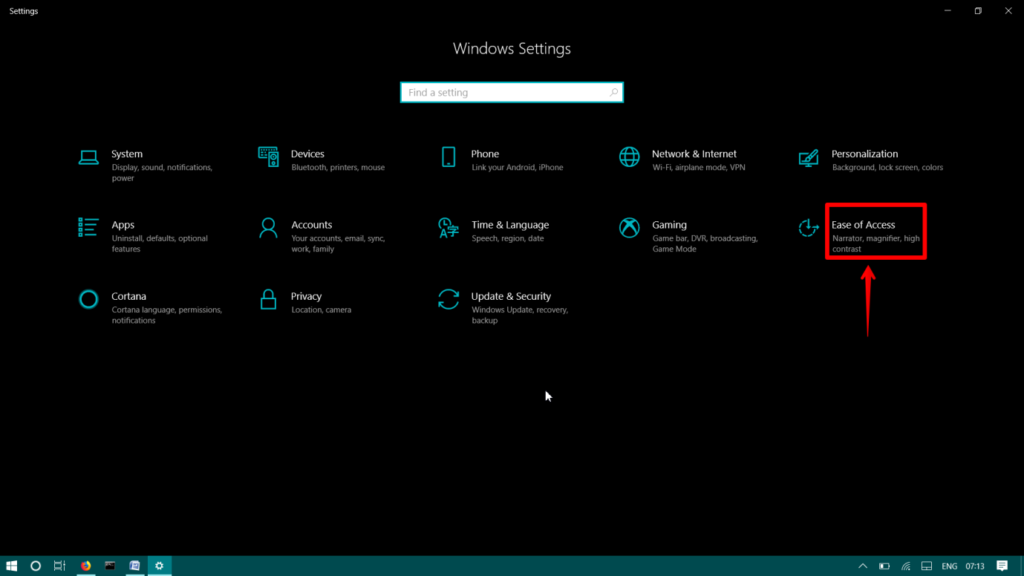 Under Vision option from the left sidebar, click on Color filters.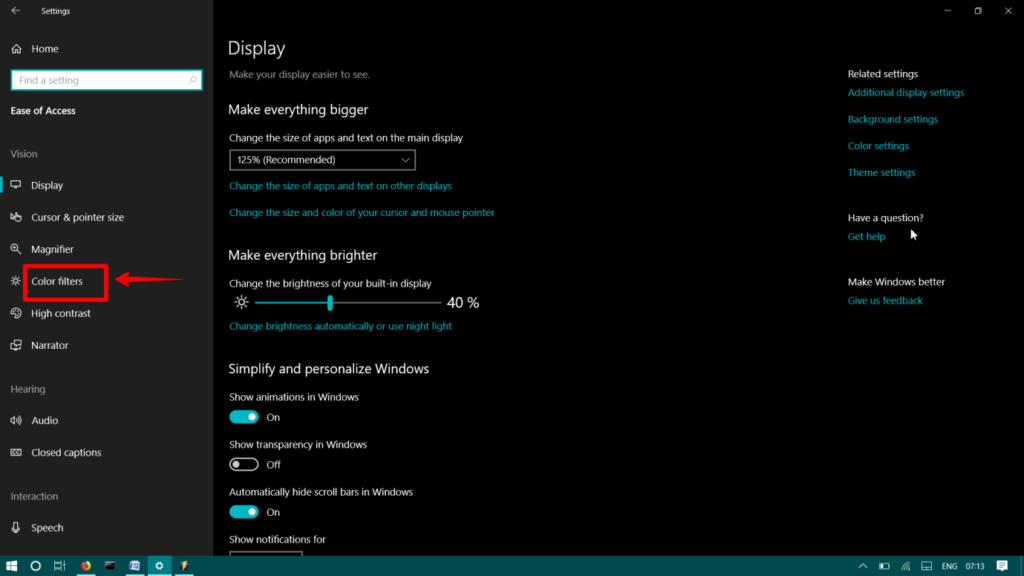 Turn the toggle Turn on color filters to the right to enable color filters.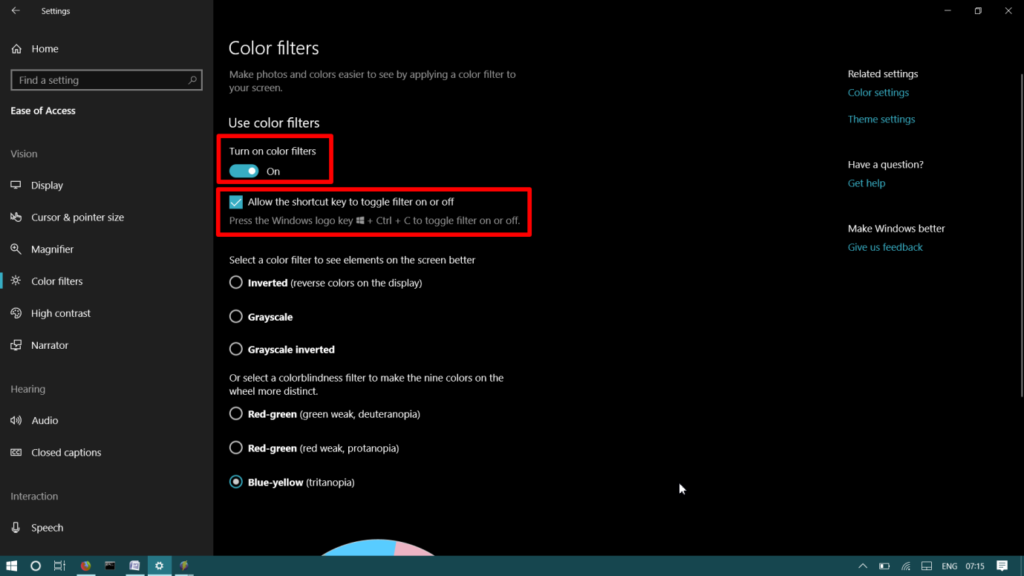 You can choose from a variety of options that best suit your needs.
Color filters for people with sensitive visual
Inverted (reverse colors on the display)
Grayscale
Grayscale Inverted
Color filters for Color blinded people:
Red-green (green weak, deuteranopia)
Red-green (red weak, Protanopia)
Blue-yellow (Tritanopia)
You can also click the checkbox Allow the shortcut key to toggle filter on or off to enable the shortcut key that helps to enable or disable the color filter without opening the settings app.
That's how you can enable the color filter. Once you have completed the above steps, the filter will apply to your windows 10 to help you visualize elements on the screen more clearly.