Last Updated on April 17, 2021 by admin
Technology advancements have significantly improved the sharpness of today's generation but it has matured the minds of children as well. Today, it is too easy for children to get access to adult content using technology gadgets. Besides that, due to busy routines, it is also not possible for parents to always keep an eye on their kids and monitor them all the time. However, Microsoft has taken an initiative to provide an option for parents to control their access to limited content and monitor them with a report of all of the activities they performed over the system. Yes, now you can use parental controls to set up various checks on your kids' activities using Windows 10 Operating System.
Using Windows 10 Parental Controls feature, you can set control on multiple actions. However, for this purpose, you first need to prepare an environment on the specific system for your kid. First of all, you yourself need to have a Microsoft Account. For this go to the Settings page of your Windows 10 Operating System and then click on the Accounts section. Here, create an account and link it to your system. Set your Microsoft account in your system and grant it Administrator role. Later, make a separate Microsoft account for a child. However, you must be signed in with your primary Microsoft Administrator Account to add your child's account to a Family & Other People Section. Using a separate account, parents can perform the following checks,
Monitor child's browsing history and so all of the internet activity
Block specific websites or Apps
Grant their child's account with selected permissions to access the system
Add their child's email account to parental control settings
Set time limit according to your choice on the use of the system
Set spending and purchase limits on their account
Xbox parental control settings can also be applied
Let's start with how you can take benefit of this great feature available in Windows 10 and set up parental controls in Windows 10.
First, sign in with your Microsoft Account by visiting https://account.microsoft.com/. Provide the credentials i.e. email address and password.
Move to Family Tab.

Your Family page appears. Add a Family Member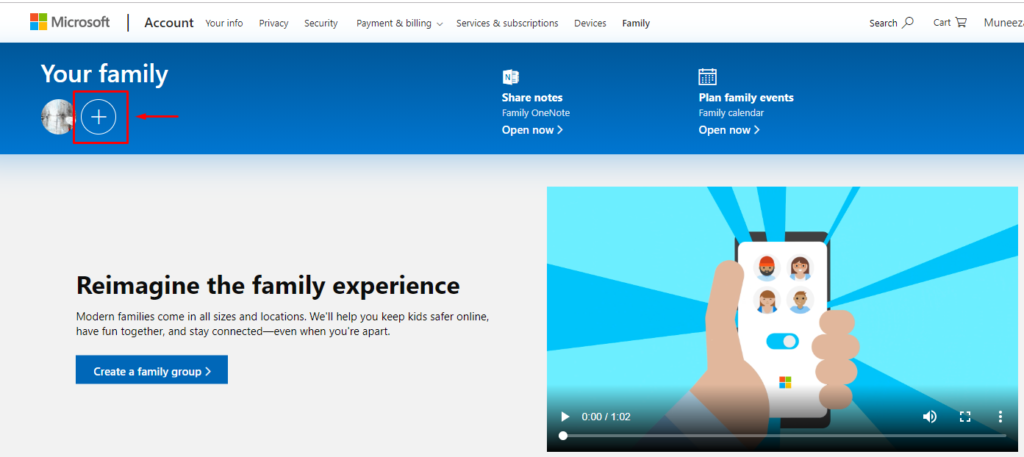 You can choose from the Child or an Adult Type Account. Send an invite by providing an email address for adding Child's Account as a Family Member. Enter the characters as in the picture. Create a Microsoft Account for your child by clicking on the link below if you don't have one.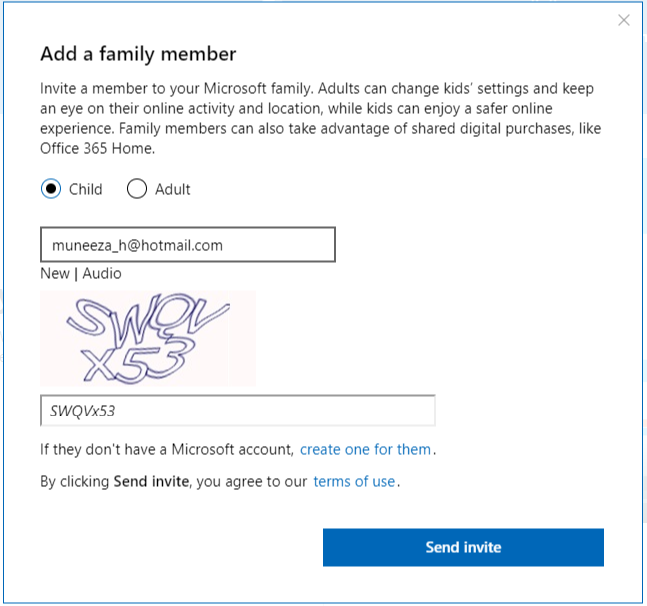 Once you click on the Send Invite, the invitation is sent and the invitation is accepted, the account will be added to the family.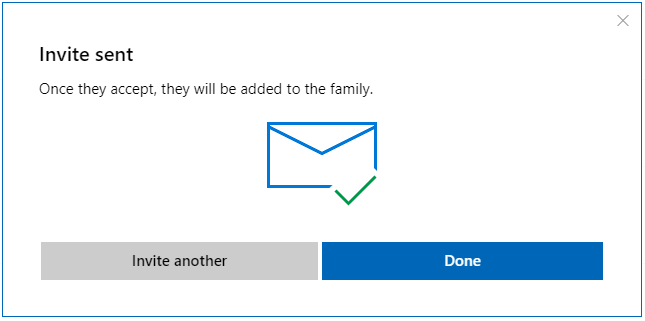 As you click on the Done, the Account's page starts showing a pending member notification. Click on the Accept now to move forward.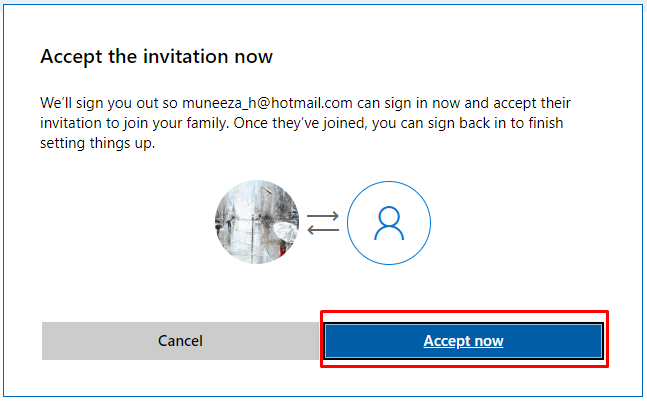 After clicking on the Accept Now, you will be directed to Sign In with your Child's Microsoft Account. You will have to enter the password of the Child's Account and Sign In.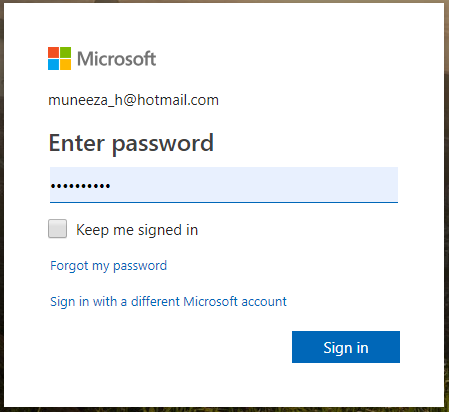 As you sign in to your child's account, the following page will first appear. Join the Family Group by click on the Yes and Accept the Invitation.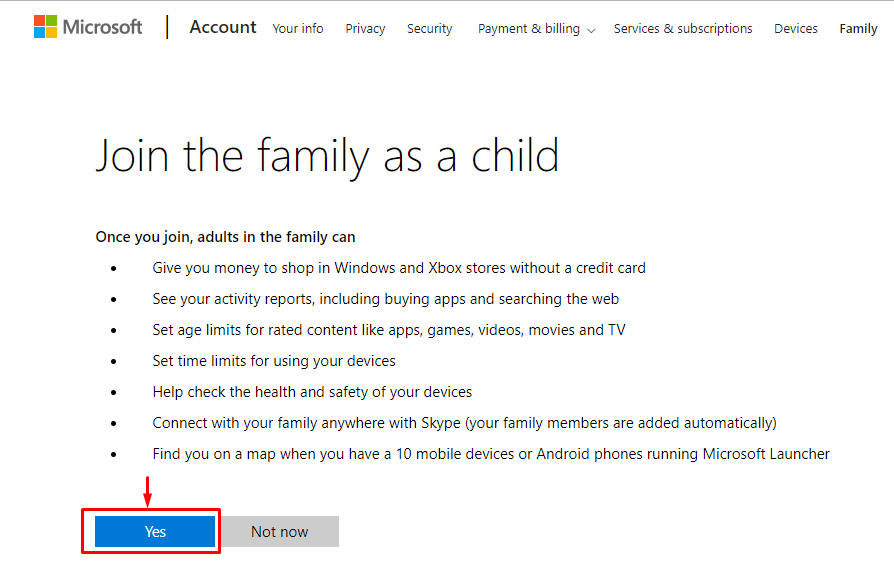 Your child's account will show up the current status on the following page.

From this page, you can Manage Permissions by clicking on the below link.
Set Permissions as per your requirement through your Child's Account.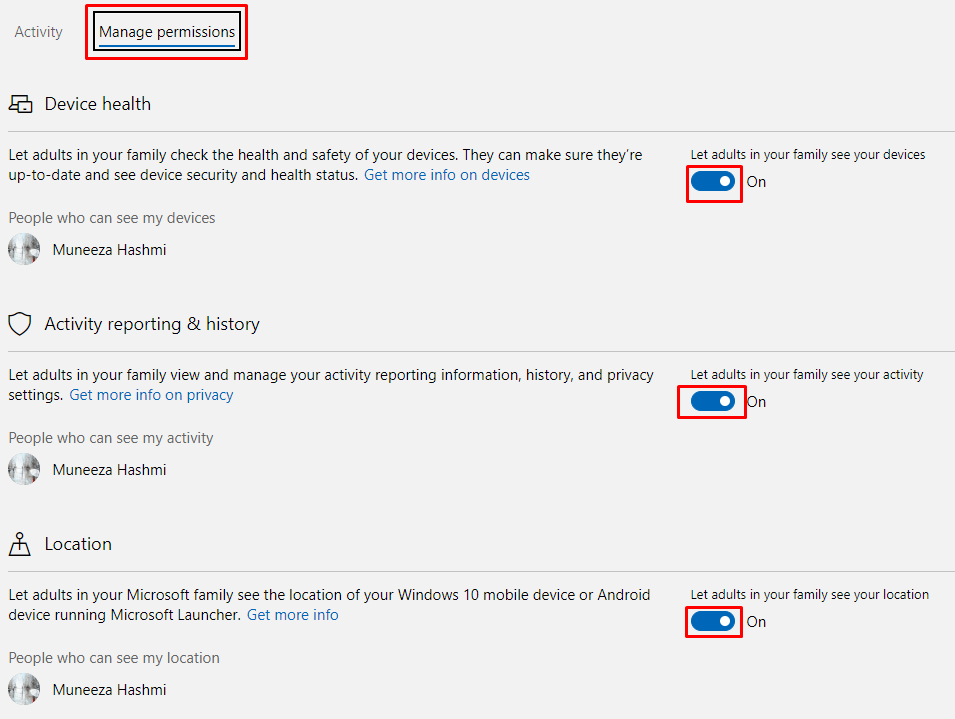 Sign In back to your own account. Here, you can monitor the child's activity through your own Adult Account. Move to Family Tab again. Set the Activity, Screen Time, Content Restrictions, Spending, or Find your child on a Map.

Move to Activity tab and switch on Activity Reporting as per the requirements. Here you can also sort the activity from the past 2 weeks. Additionally, you can Turn on Restrictions on Apps and games, Web Browsing, Searches, and Screen Time.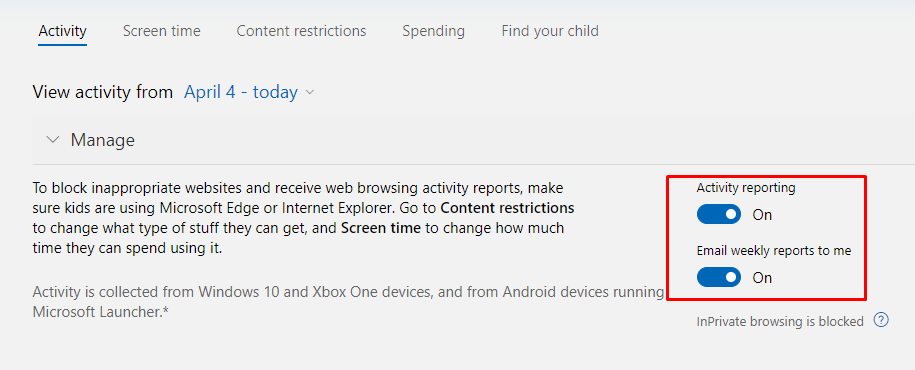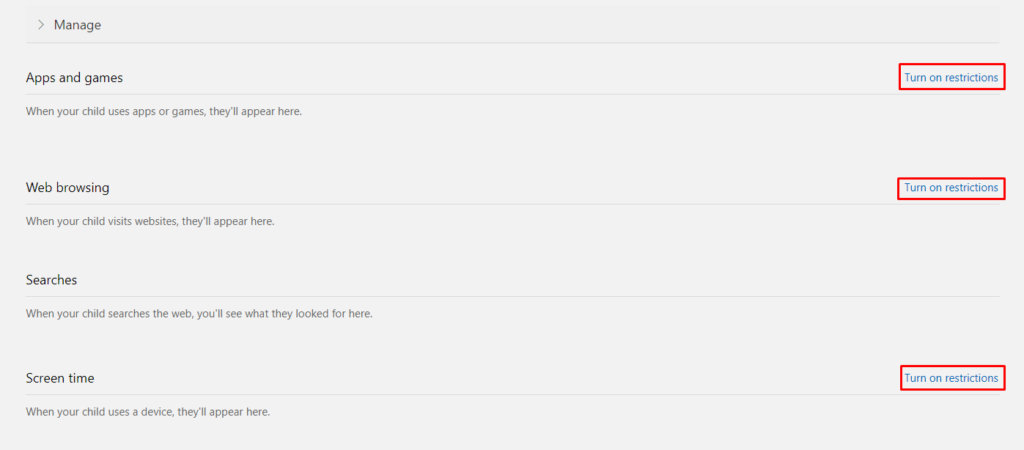 Move to Screen Time, and set the time limits on Xbox and Windows 10 devices. You can set the schedule as per your requirement.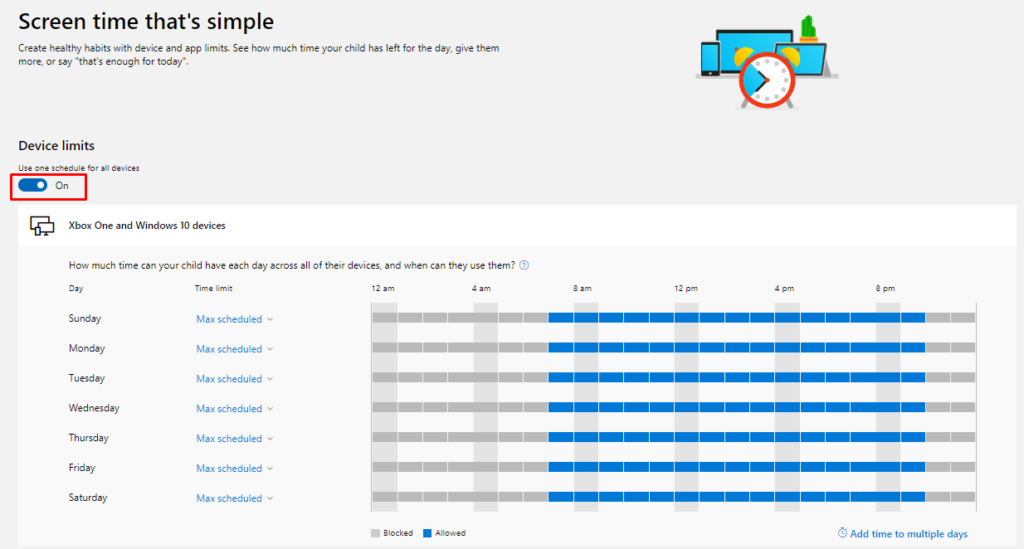 You can set a spending limit or restrict the Content by switching on the features in the next tabs.
Parental Controls can be of great use if you want to keep an eye on your child's activities. However, you need to ensure that the child uses his/her own account. If the child logs in through yours or someone else account then activities cannot be monitored. You can take benefit of the entire Parental Control features offered by Microsoft but you may need to pay for some. However, this minimal amount is nothing at the cost of your Child's Safety.