Last Updated on May 24, 2019 by admin
If you are a frequent user of Windows 10 Operating System then you must have the realization of how difficult it is to keep folders and files organized. At times, when you are busy working on any project then you have to arrange your important files in different folders as according to categories. But alas, Windows 10 does not offer many options to arrange folders in a recognizable way as like MAC operating system. As a result, the files and folders are cluttered and it becomes difficult even to search for the most frequently used folder. There is only a standard color of folders and a few options to change the icon style in Windows 10 so one cannot set different colors for folders. However, third-party software programs like Folder Marker Free is available that can be installed in Windows 10 to set customized folder colors and save files in them accordingly.
Folder Marker Free is basically a freeware add-on that lets the user mark folders with different colors. This makes it easier to search for specific types of files in just a few seconds. It is too simple to download, install, and use Folder Marker Free. Follow the below steps to enjoy a new look of your Desktop, organized yet colorful!
Go to the link and save the setup FolderMarker_Free.exe.
Run the setup and follow the instructions. Click on Next.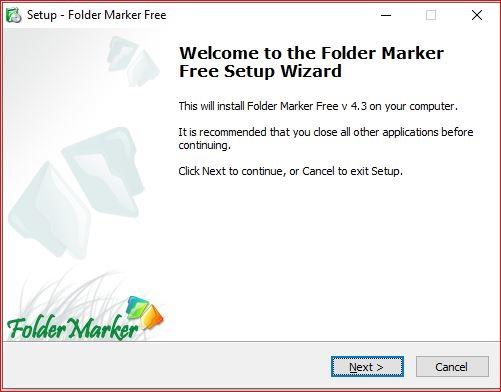 Accept the License Agreement and move to the Next Page.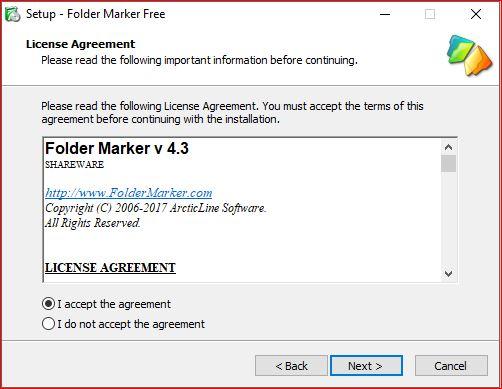 The third page provides information related to Folder Marker v 4.3, its basic features and how it can be used. Additionally, it shares information regarding their other available software programs. Lastly, the page has details of all previous versions of the Folder Marker. After reading, move to Next page. '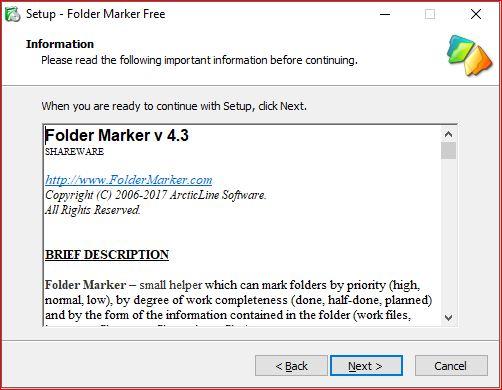 Select Destination Location of the software where it will be installed. You can change the default location 'C:\Program Files (x86)\Folder Marker' as per the need. Ensure that there is enough space in the drive where you want to install the software as it requires at least 6.3 MB of the free disk space for installation. Move to Next page.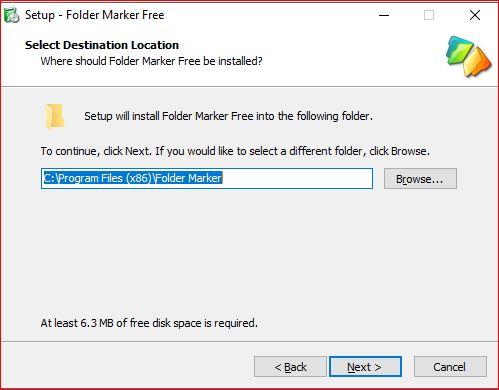 Specify the name of the folder where the program's shortcuts will be copied for the Start Menu folder. The default location is Folder Marker. Browse for providing a different location. Click on Next.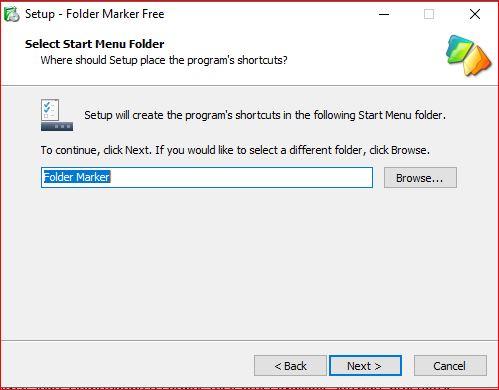 Select Additional tasks if you want to create an icon on the Desktop. Click on Next.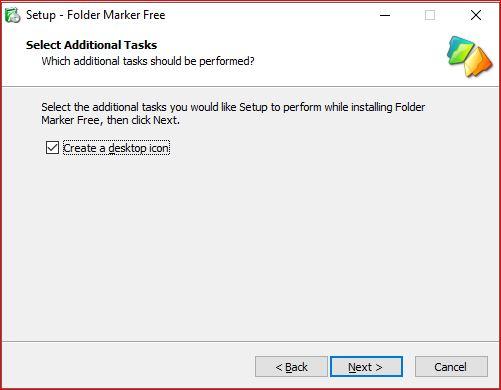 Review installation specifications and click on Install. Lastly, Finish when the installation is done.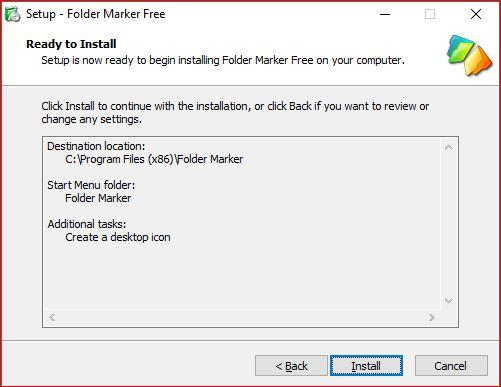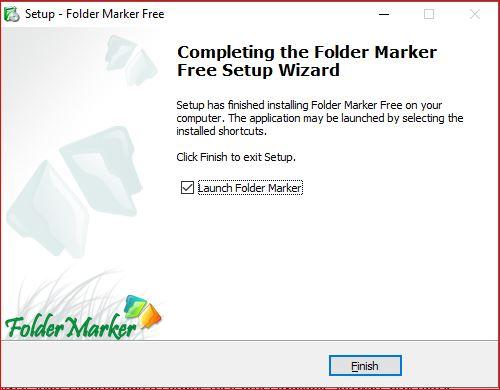 Now, it's time to bring your Desktop folders in order and add color to your work!
Double-Click on the Folder Marker icon on the Desktop. As the popup menu appears, browse for the folder that you want to change color. You can select one or multiple folders at a time by selecting the option from the Folders tab. As you Apply, the specific folder changes to the selected color.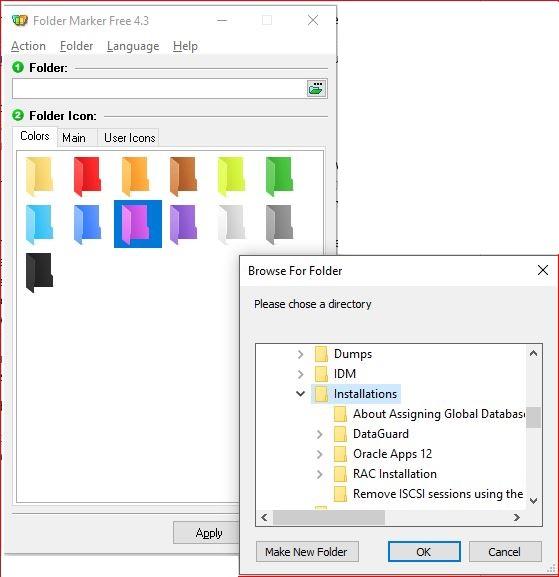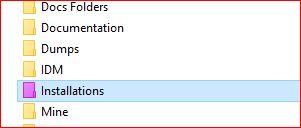 You can also set the priority of the folders and organize work based on defined categories that are a high priority, normal priority, low priority, planned work, half-done work, done work, work files, and others.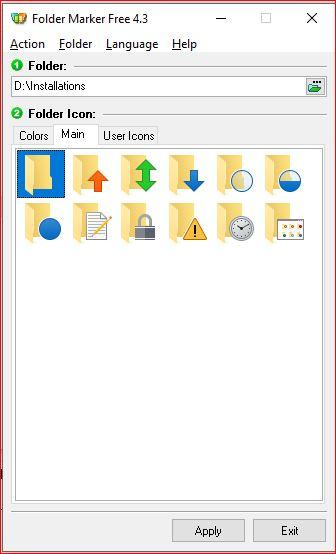 To change the icon, move to User Icons tab and Add icon.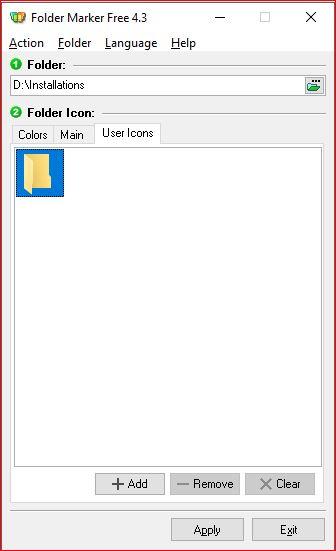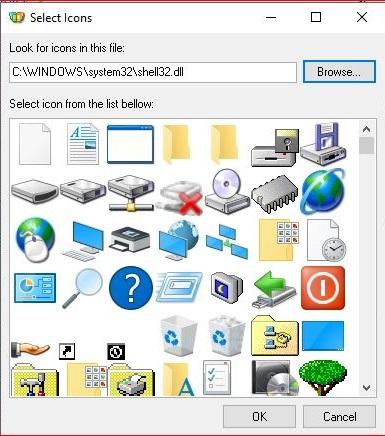 You can also directly change the color or set priorities on the folder by right clicking on the folder. Move to Folder Marker and then Color. Set the color as required and it's done!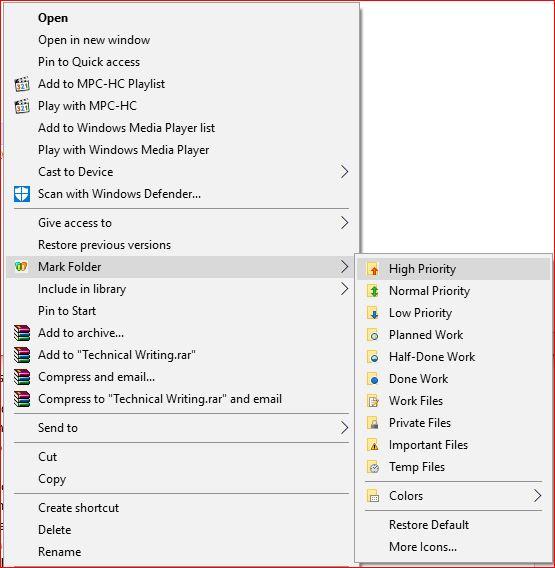 Folder Marker has resolved a big problem of IT personals and other people who have to deal with the bulk of data on a routine basis. Now organizing and searching data is much easier with this small and simple software. No matter how big is the drive, there is no problem for the Mark Folder to organize its folders and search through it. There is no need for downloading and installing heavy software programs! Folder Marker is there to solve your issues.