Last Updated on April 18, 2021 by admin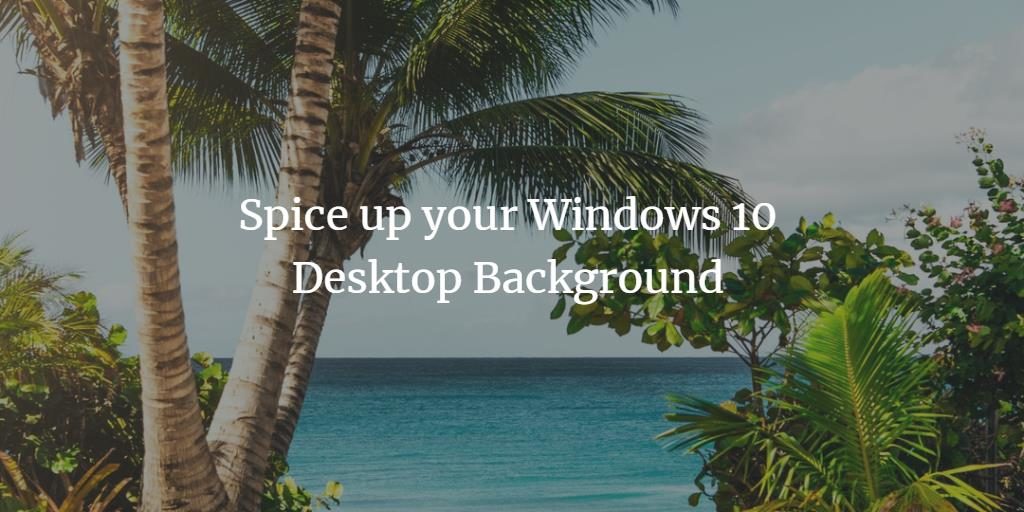 There is nothing more refreshing than a cool new wallpaper for your PC.  By changing your desktop background you can help make your PC feel nice and cozy. You may even want to spruce up your desktop background in order to make the icons stand out. But how do you change your wallpaper? It is actually safe to say that changing the desktop background is easier than actually choosing a wallpaper that stands out. This is a straightforward guide to how you can change your desktop background in Windows 10. As for which wallpaper to use, we'll leave that up to you!
How to change your Desktop wallpaper
Step 1: You can start off by going to the desktop screen.
Step 2: On the desktop screen opt for a right click and then click on Personalize.
Step 3: A personalization window will open up with the Background Section where you can actually preview your choice.
Step 4: You can scroll through the background drop-down list beneath the preview to choose the background category. You can go for your favorite picture, a slideshow or even a simple solid color.
Many free photos graphics for your Desktop background can be found at unsplash.com
Step 5: If you choose colors, you can choose from a variety of accent colors or you can even add a custom color.
In case you choose the slideshow option, you can browse through your PC for a collection of pictures that you want to add to your slideshow. Though it's best you keep a dedicated folder in your Pictures folder where you store all the pictures you want to add to the slideshow.
Let's also walk through the scenario where you want to keep a picture as your desktop background. In case you opt for a picture, you'll be shown 5 of the most recent pictures automatically to choose from. If you have a specific picture in mind you can even click the browse option to locate and choose it.
Step 6: Once you've chosen a picture you can choose the right fit for the picture as you may want to stretch it, tile it, fill, center or span it.
Step 7: Click on the Save changes button as the final step and when you return back to your desktop screen your choice of wallpaper will automatically have been displayed.
Final words
That's it! You're all set to have awesome and colorful wallpapers placed on your Windows 10 desktop background. It really couldn't get any simpler and easier than this! You can also choose to experiment with a variety of amazing wallpapers online. You can even find huge collections online as well as the default options in Windows 10. It's actually a good idea to use a solid color or a minimalistic wallpaper on your desktop to make the icon visibility and readability much better as noisy and cluttered pictures may cause a lot of interference with icon visibility. Good luck with your desktop background change. Have fun experimenting while you're at it!