Last Updated on April 18, 2021 by admin
We often hear the terms public and private IP addresses but very few of us know the difference between a public and a private IP address. A private IP address is the one that is assigned to your device for the communication within your own home network and it is usually static in nature i.e. it does not change. On the other hand, a public IP address is assigned to your device each time when you connect to the Internet and it is always dynamic i.e. it changes every time when your device reconnects to the Internet. All of us know multiple methods of finding the private IP addresses using Windows 10 but no one normally talks about the public IP addresses because Windows 10 does not provide a direct way of finding it as such. In this article, we will explain to you the method through which you can find out your public IP address.
Finding out Your Public IP Address
In order to find out your public IP address, you will need to perform the following steps:
Double click on the icon of any web browser of your choice in order to launch it. In this example, I am using Google Chrome. The newly opened Google Chrome window is shown in the following image: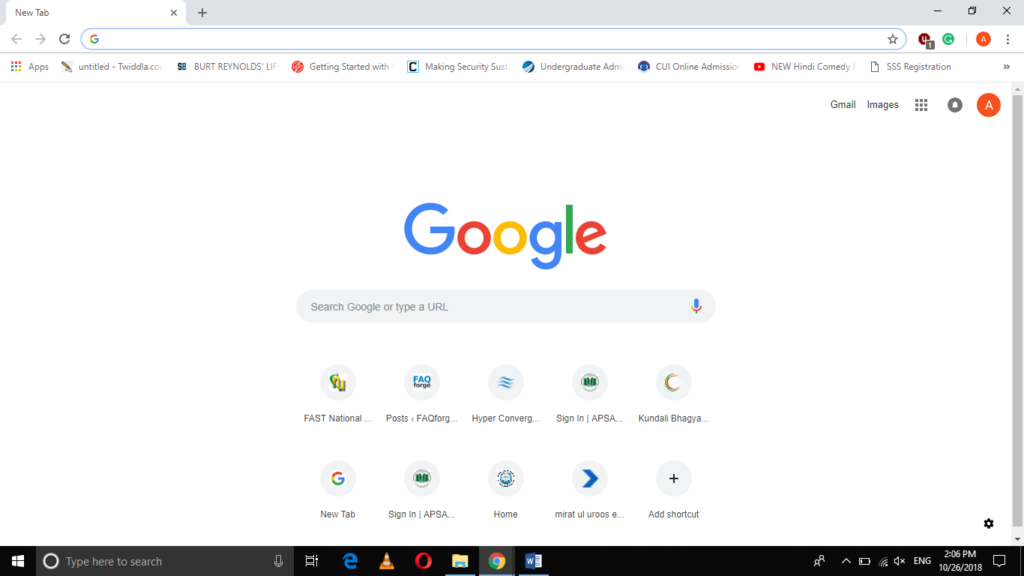 Type "What is my IP?" in the search bar of Google Chrome as highlighted in the image shown below: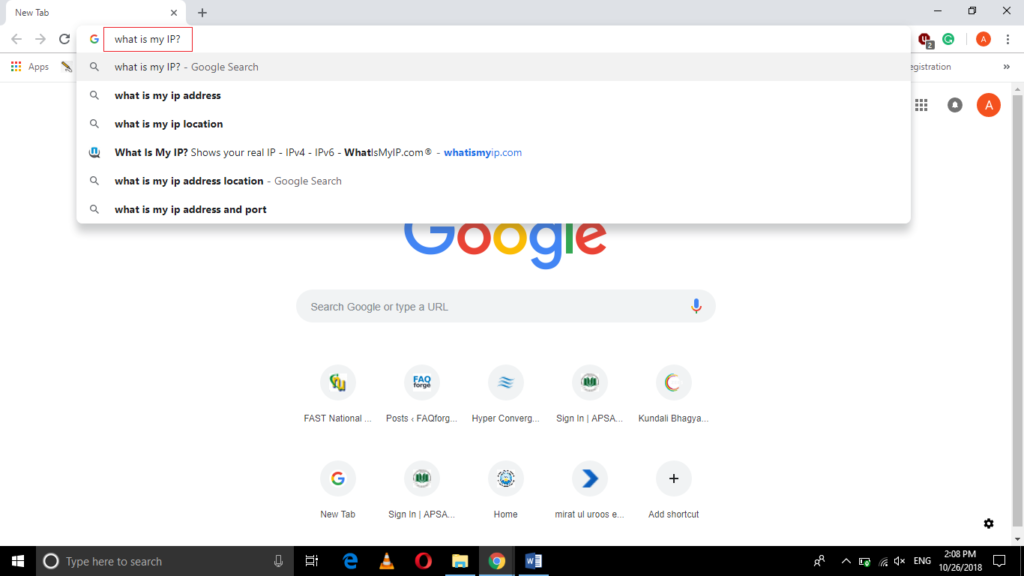 After typing this statement, just press the enter key. As soon as you will press enter, your public IP address will be displayed on the screen as highlighted in the following image:
Conclusion
In this way, you can find out your public IP address whenever you want to by following just a few simple steps. You will notice that whenever you will search for your public IP address through this method, you will always find a new and unique IP address and this is so because public IP addresses are dynamic in nature.