Last Updated on April 18, 2021 by admin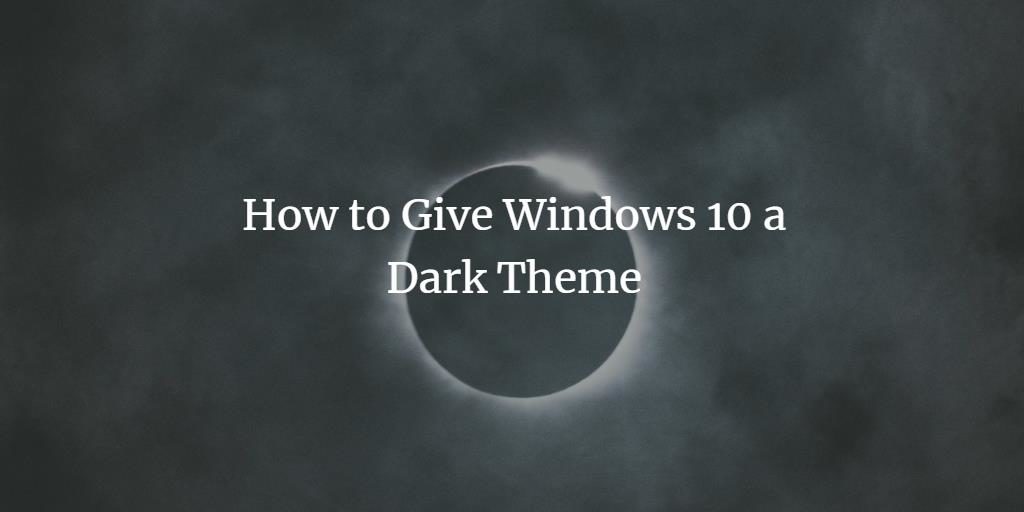 Windows 10 has brought a lot of useful features with its Anniversary update. The Dark theme is probably one of the most useful features for people who are looking for a Windows 10 experience revamp. If you're not a huge fan of white background and light that goes hard on your eyes, the Dark theme is the way to go for you. The requirement is, in fact, different for different people. For some, it's about caring for their optical health. For some, it's about making their OS look aesthetically pleasing. But there's no denying that the Dark theme does have its proven benefits.
For people working on their PCs at night in low light settings will find the Dark Theme very useful as it reduces glare on the screen and has a more soothing effect. It also increases readability at night. The Dark theme also tends to use up less battery than a regular white background based theme. So let's take you through the steps you can take to easily set up a Dark theme on your PC.
Steps for setting up a Dark theme for your PC
So before the anniversary update, users had to make changes in the registry in order to set up the Dark theme. Editing a registry can be quite tricky as it requires technical knowledge and it may affect your system's functioning so you'd have to create a restore point in case something goes wrong. With Windows 10 Anniversary update, you can now toggle it on from the Settings menu. So let's get you started
Step 1: You can open the Personalization settings in two ways. You can either right-click on some empty space on your Desktop and open click on the Personalization option from the pop-up menu or you can launch Settings from the Start or Search menu and head over to Personalization
Step 2: Select Themes from the left side-pane and click on Theme Settings
Step 3: Select any high-contrasting theme from the options provided
Step 4: Then from the main Personalization menu, choose colors and scroll down to choosing your app mode
Step 5: The default state for it would be light. Change it to Dark
Step 6: And that's it! You're done. Now go back to your Desktop and voila! You'll notice light text on a Dark theme OS
That's pretty much it on how you can set up a Dark theme for your PC and by now you've successfully set it up and improved your Windows 10 experience. If it's not working out for you, you can still go back to the default theme.
It's a wrap
Now you can work as much as you want in dark settings without worrying about any damage to your eyes or fast battery drainage. In fact, if you prefer you can keep switching between bright light and dark themes during the day and night times as some users might find it a tad bit difficult to use the Dark theme during the daytime.