Last Updated on April 18, 2021 by admin
Along with all the other applications, games on Windows have been turned into Metro apps that can be downloaded from the App Store. The simple consequences are that
1. you need to play them full-screen and
2. you need to download them before being able to play them.
To download them, turn up the Metro menu and go to the Store. All games, including the classics, are found in the Games section: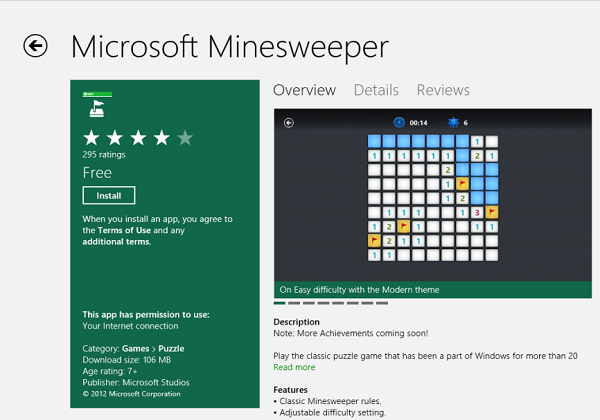 After they have been installed you will find them in the XBox Games section of the Metro menu!